ACC Media Days are underway in Charlotte, N.C., and UNC head coach Larry Fedora is already firing off football and military takes from the hip.
The Coastal Division coaches spoke with reporters on Wednesday—during his packed session, Fedora fretted about the future of the game and this great country of ours, saying that football will be unrecognizable in a decade and that when the SOFTIES get their way, "our country will go down, too."
Fedora went on to cite a conversation he had with an unnamed military general, reminding the bloggers and reporters daydreaming about the new ACC laptop sleeve they picked up that the key to American military dominance, as everyone knows and agrees and will forever respect, is footbaw. Oh, also, don't worry about that CTE fake news.
G/O Media may get a commission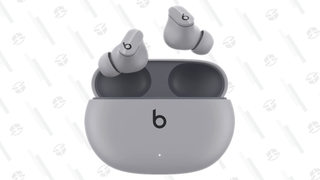 Fedora, a totally stable coach coming off a 3-9 season who's always had the best of takes, sure seems to know what he's talking about.