The Los Angeles Times published a pretty tragic profile of LenDale White, catching up with everything that's happened to the former USC star running back since he left college.
Most of the details are dismal. Here's White, who played in 58 NFL games, talking about the physical pain caused by his career:
White estimates he sustained 20 to 30 concussions, about one every other game. But he can't be sure. Only one was diagnosed, he says.

"You lose consciousness and then all of a sudden it's like shoooo-ooooof," White says, making a slurping noise, his eyes growing wide as he described the sensation. "Like, that's how it sounds, like shhhhhhloooof, and then all of a sudden you hear the play again." He'd wander around in a haze, Young directing him to the right spot until he regained his senses.

His head throbbed. His body ached. When his career began to slide, he slipped into a funk. Pain pills, he found, dulled the misery.

If you're wondering why the hell any football player still puts himself through this kind of awfulness and keeps playing, the article has a window into that, too.
The mental pain was worse. (Anita White Taylor, LenDale's mother) sat him down and talked about depression. She'd gone through bouts, too, she told him. She asked him to see someone. She saw a commercial about the brain injury chronic traumatic encephalopathy, or CTE, on television. She begged him to get checked out. She asked him: Why don't you find something else to devote your life to?

"He told me, 'Mom, football is all I know,'" Taylor says. "'That's all I know.'"

G/O Media may get a commission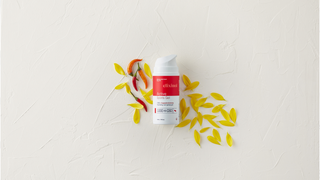 White opens up about having suicidal thoughts since his career ended, though he says marijuana has helped him recover from his addiction to pain pills. Here's hoping he can find peace in life.