A very long time ago, during George W. Bush's first term as president, Dick Cheney came into the Northern Virginia bookstore where I worked. Just surly old then-Vice President Dick Cheney and maybe a handful of (identifiable, visible) Secret Service dudes, coming into the bookstore on a weekend afternoon and taking over the history section—my section!—for maybe a half-hour or so.

I was a relatively new employee at the store, so this was hot shit for me, but a more experienced co-worker told me that Cheney visits actually weren't all that uncommon. After all, Cheney had been a fixture in national government, by that point, for longer than the bookstore had existed, and thus, like pretty much all the rest of those types of people, spent a lot of time in the McLean-Great Falls-Tyson's Corner part of the world, where the bookstore was located.
Anyway, I was shook; I kept wanting to go over and offer to help him find good books to read—out of weirdly commingled impulses toward trollish mischief and, like, uh, altruistic bookseller's honor?—but then I'd envision myself (back then a repulsive shitty longhair almost certainly cosplaying as Gringo Che Guevara) getting gunned down by the Secret Service long before I got within a dozen yards of him, and I'd talk myself out of it. Eventually I had to go pull a shift at the cash registers, which rendered this internal debate moot: Heeeee would come to meeeee, to paraphrase Darth Vader.
And so he did, bearing a modest armful of history books. I want to say it was your standard Dad History shit: David McCullough and James McPherson and Ron Chernow and so forth, wars and Great Men and whatnot. Honestly, I don't remember that part in much detail. What I remember is, he acted like an asshole!
I said, "Hi, how're you doing?" and he said nothing, just set his short stack of books on the counter with slightly more abrupt force than necessary, an action that pulled up just shy of earning the word "slammed." I remember there was a credit card on top of the stack. He didn't even look at me; I might as well have been an automated kiosk. I said, "Did you find everything okay?" and the motherfucker grunted, rolled his eyes, and turned away. (It occurs to me now: Maybe he was mad at me for not coming over and offering to help him "find everything okay." That's fair!)
G/O Media may get a commission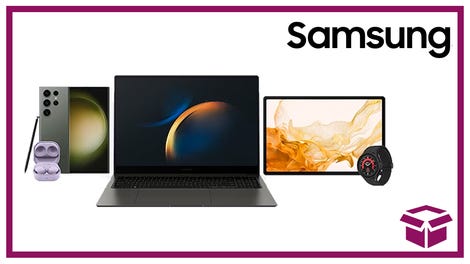 24 hour deals
Discover Samsung - Daily Deal
I rang up and bagged his books, told him the total, swiped his card, and handed it back to him. Usually I'd gather up the handles on the bag and hand them directly to the customer, to make sure they got a good grip, but he grabbed the bag off the counter before I could do that. He was on his way out the door before I was halfway done thanking him for coming in and wishing him a good day. Rude as hell! Fuck that guy.
(On the other hand, I suppose I should be grateful that he didn't spray me with buckshot. He only does that to his friends!)
Anyway, that is a story of a time a famous person acted uncool in my presence. William Kristol was also an aloof butthead to me in that same bookstore a different time, and some of the authors who came in to do book signings were high-maintenance dickweeds. But what I want, now, are your stories of times famous people acted uncool in your presence.
Let's have 'em below, in the comments. We'll be down there too, sharing ours.