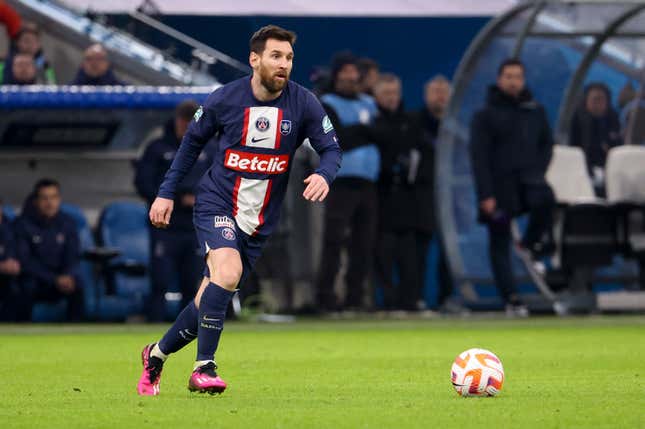 Lionel Messi's time playing for Paris Saint-Germain has long appeared to be reaching its conclusion this summer, as signing another contract with the French giants never made sense. While a return to boyhood club Barcelona or Major League Soccer looked to be in his future, spurning both of those choices to further line his pockets appears to be the wishes of the World Cup winner. Wouldn't all those brand deals and lucrative contracts be enough to take it easy after reaching the pinnacle of the sport in Qatar?
France or Argentina? Who wins the FIFA World Cup? | Agree to Disagree
Guess not, as Messi is linked with a move to Saudi Arabian club Al Hilal, the Riyadh crosstown rivals of Al Nassr, where Cristiano Ronaldo now plays after his falling out with Manchester United a few months back. The far-and-away two best soccer players on the planet from a few years back would now occupy the same city for the first time and while we'd expect this money-grab from Ronaldo, who needed the club as much as the Saudis wanted him, Messi clearly had options, and still chose blood money.

Inter Miami was long thought to be the MLS club with the best chance of signing Messi, but an MLS contract wouldn't reach the value of what the larger clubs in Saudi Arabia can offer. Just look at how LIV Golf got started or the long-term deal the country signed with the WWE to hold biannual premium events in the Middle East. For a player with a pristine image, the 35-year-old Messi moving to Al Hilal taints that. If you can't beat Saudi Arabia, join them? That's a weird consequence of Argentina losing its World Cup opener to the Kingdom before winning its next six games to claim the global crown. This is all about that moolah. And it doesn't feel right for Messi to do this Ronaldo-like move. Please reconsider.