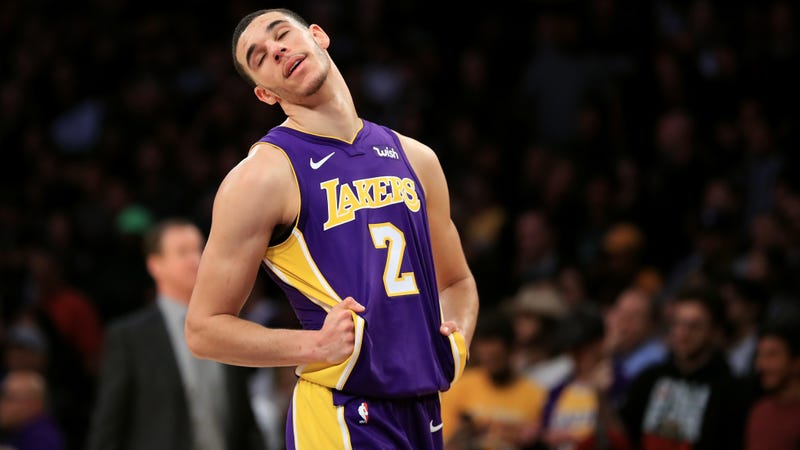 Lonzo Ball played a healthy 36 minutes in the Lakers' narrow loss to Portland Saturday night, but temporarily left the court in the second quarter after experiencing some weird and painful-sounding popping in his left shoulder:
That "I'll be ready to go for Christmas" was encouraging, but the news today says it was also premature: Lonzo's shoulder is sprained, and he'll be out for a while:
The Lakers have mostly slipped into lottery-bound obscurity, but lost in that, a little, is the fact that rookie Lonzo has been playing much more like a top-three draft pick over the last couple weeks. Most of what has lagged for Lonzo this season has been his shooting, but recently he's performed respectably in that regard, posting a credible 37.7 three point percentage on decent volume over his last ten games, to go with his usual diet of creative passing and solid defense. Hopefully a shoulder injury won't mean for him what it has meant for fellow rookie Markelle Fultz.