Your morning roundup for Jan. 10, the day we learned extinction is reversible. Video via First Post. Got any stories or photos for us? Tip your editors.
What we watched: Alabama is the official BCS National Champion, but the final AP vote could have told a different story. For some, LSU's regular season dominance had already earned them the No. 1 ranking. For others, Alabama needed to pummel LSU to secure the top spot—and they did. And then there's Oklahoma State, which narrowly missed a title game appearance and finished off Stanford in the Fiesta Bowl. Mike Gundy now has a legitimate gripe and could understandably argue for a title shot. All in all, we've reached the end of another season of college football and have failed to determine a definitive national champion. The BCS wins again.
G/O Media may get a commission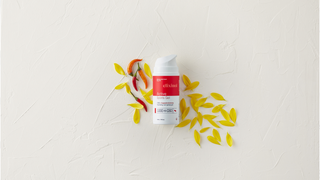 What we're watching (all times EST, unless noted): Georgia at Florida (ESPN), Louisville at Providence (ESPN2), and Florida State at Virginia Tech (ESPNU) in men's college basketball at 7. San Jose at Minnesota in NHL hockey at 7:30 (NBCSN). Chicago at Minnesota in NBA basketball at 8 (NBATV). Ohio State at Illinois (ESPN) and Vanderbilt at South Carolina (ESPNU) in men's college basketball at 9 (ESPNU). Phoenix at Los Angeles in NBA basketball at 10:30 (NBATV).
Read Me
From Brooklyn to Albania, the 16-year hunt for a serial killer: "The medical examiner concluded that the body parts belonged to one woman, between 5-foot-6 and 5-foot-7, approximately 195 pounds. (Her head and hands were never found.) According to the autopsy, the victim had been dismembered post-mortem with a band saw, a carving knife and a hacksaw. Whelan scanned the missing-person files, but without fingerprints or a face, the possibilities seemed endless. He spent the next few days canvassing Vinegar Hill for clues. No one recalled seeing or hearing anything unusual. On Sept. 26, the missing-persons bureau called Whelan with a potential lead: a 61-year-old resident of the Bronx named Mary Beal had disappeared on the day the trash bags were discovered. Beal, a real estate agent and part-time court translator, lived in a brick apartment building off Mosholu Parkway. She shared a cramped unit with a handful of dogs. 'If you ever don't see me with the dogs one day, come looking for me,' she told a neighbor. When Beal missed her morning walk, the neighbor called the police, who, in turn, notified the family. Beal's closest relatives, a sister and a nephew from Chicago, informed Whelan that Beal had recently broken her left ankle. Whelan located the X-rays and rushed them to the medical examiner's office, where a pathologist X-rayed the left ankle of the corpse found in Brooklyn. The images matched." [New York Times Magazine]
This Date In Deadspin History
Jan. 10, 2008: It Is Time, Once Again, To Wank For A Cause
Elsewhere
Sometimes Tebowing doesn't go over well: "Monday night that opportunity presented itself in the second period, as Johnson finished off a textbook three-on-one with a goal in the Kings' 5-2 victory over the Washington Capitals. 'I ended up scoring and I thought, 'I've got to pay up,'' Johnson said. He did, dropping to one knee and Tebowing in celebration. 'It's fun to score. You should have fun,' he said, as quoted by the Los Angeles Times. 'Have some personality out there and have fun.' Caps defenseman Karl Alzner didn't feel the same way and admitted he called Johnson out. 'I understand he's just trying to be funny, but still it's kind of a stupid celebration,' Alzner said. 'It's like those teams in the world junior riding their stick giving high-fives across the bench.'" [Washington Post]
The tripgate perp is back: "Sal Alosi, the former New York Jets assistant coach who resigned last year after tripping an opposing player on the sideline, has been hired by UCLA as its strength and conditioning coordinator. After leaving the Jets, Alosi worked as a personal trainer out of his home in New Jersey before being hired by Bryant College in Rhode Island. He appreciated the opportunity afforded by Bryant, but considered it a steppingstone to a bigger job. He was on UCLA coach Jim Mora's staff with the Falcons in 2006." [ESPN]
Your Japanese Banana Commercial Interlude:
Wes Welker, the intimidator: "New England Patriots wideout Wes Welker seems to be preparing for his matchup on Saturday against the Denver Broncos by growing a 'playoff mustache.' Your move, Tim Tebow. Alright, so maybe Welker's dirt-'stache is still a little thin, and he's no more Gene Shalit than he is Tom Selleck, but in time he should be able to get a little hefty hair-bar above his upper lip. Hey, at this point anything to try and pull attention away from Tim Tebow is a good thing, as far as I'm concerned. We'll just have to see whether or not the power of the 'stache will help Welker and the Patriots when they line up against Tebow and his friends in 'high' places." [Sports Grid]
Floyd Mayweather cashed in big against Alabama: "Just won $400k on Alabama, the new National Champs. Congrats to both teams! http://instagr.am/p/f62SI/" [@FloydMayweather]
Send stories, photos, and anything else you might have to tips@deadspin.com.