I was fully prepared for the bulges, for the leather thongs that wagged and bounced with every pelvic thrust from one of Magic Mike XXL's stripper superheroes. I was ready for the more impromptu gyrations, too, like when Mike uses his rippling arms to drill nails into a workshop table, or when the character named BDR (that's Big Dick Richie to you) seduces a convenience-store employee "who looks like she's never smiled in her entire life," just to remind himself (and us) that He's Still Got It at the ripe old age of 35. What I was not ready for, however, was an appearance from Donald Glover, aka Childish Gambino, who plays a crooning, confounding stripper-musician named Andre who works at a swanky, members-only club in Savannah, Ga., run by a Bad-Ass Boss named Rome (Jada Pinkett-Smith). While the other performers appeal to the female clientele's sexuality, Andre's job is to appeal to a woman's, uh, inner beauty. ("There's always a queen up in here who needs to be reminded of how beautiful she is," Rome intones, introducing Andre to a nervous, shy young woman.)
This is the conversation that follows. It is almost entirely seductively whispered:
Andre: "What's your name?"
Woman: "Caroline."
Andre: "That's a beautiful name. Where did it come from?"
Woman: "It was my grandmother's."
Andre: "What did she do?"
Woman: "She was the first black female grocery-store owner in the state."
Andre: "Strong woman. What're you doing here?"
Woman: "Celebrating my divorce."
Cut to Andre singing Caroline a song about how strong she is on the inside, how beautiful she is despite her uncertainty about the world around her. She's like her grandmother in that way, doesn't she think? Later, Andre will describe himself as "a healer." The original 2012 Magic Mike was all about carnal pleasures, of course, but this sequel is hellbent on lavishing your soul, too.
In the low-budget 2002 drama Just Can't Get Enough, based on the sordid late-'70s founding of the Chippendales (still the godfather of all male-stripper revues), the touring troupe's cofounder give his hulky dancers a surprisingly nuanced mission statement: "If we figure out a way to express what a woman wants—not what a man thinks a woman wants—there will be no stopping us!" For them, and for Channing Tatum's Magic Mike the first time around, that meant naked, muscly men lasciviously shedding their various uniforms (fireman, doctor, soldier) to hair metal and dive-bar rock and, yes, Ginuwine's "Pony." But the theme of Magic Mike XXL is more true to what both sides of the male-stripper equation truly desire, physically and emotionally; it tries to be both a beacon for the female gaze and more racially inclusive, which doesn't always work, but you'll likely be gaping at the screen too often to have much time to complain about it.
G/O Media may get a commission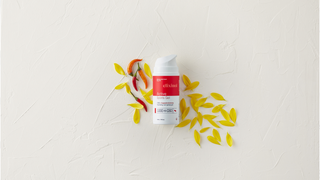 In fact, XXL is quick to dart out of the shadow of its predecessor. Gone are both Matthew McConaughey's ring-leading cowboy Dallas—he's abandoned the Kings of Tampa for a lucrative offer in Macau—and Mike's girlfriend, Brooke, who apparently refused our hero's marriage proposal for reasons he'll never be able to figure out. Whereas the first movie found its title character adamantly claiming that Magic Mike wasn't who he was, just something he did, the sequel finds our rag-tag bunch of jovial strippers banding together to collectively embrace and reinvent themselves as the "male entertainers" they were truly meant to be. A kooky road-trip comedy ensues as Mike, Tarzan, BDR, Ken, Tito, and their MC Tobias reunite for a self-described "pilgrimage" to a Myrtle Beach stripper convention; this is their One Last Hurrah, their One Last Spray Tan, their One Last Bout On The 'Ol Sex Swing before they call it quits.
This gang is made up of an undeniably physically perfect squad of Peter Pans, older than the Lost Boys and functioning more as the emotional equivalent to the man-children of, say, Grown Ups or Wild Hogs, wherein cool accessories (pecs and thongs, in this case) and a sweet (and Molly-fueled, in this case) adventure help rejuvenate their faded youth and sense of identity while reminding them that they are indeed Real Men. When Big Dick Richie is convincing Mike to jump back aboard with the team, his describes their crew as "two freaks, a person of color, and a snowy white Ken doll." They need Mike because he's the Cool Guy, the one with "edge," and the final part of their self-aware, audience-pandering puzzle. It's a theme that runs through the movie: As a unit, the Kings of Tampa can satisfy anyone's taste.

This attempt at diversity gets wearying at times, as when the boys show up at a drag club and enter a voguing contest alongside actual gay men: Mike dips and drops and works a duck walk with true effort, Tarzan attempts to give face, and Tobias grabs a Carmen Miranda-style fruit hat and a pair of maracas, which he uses to simulate ejaculation. (He wins.) At a beach party that follows, Mike rebuffs the flirtations of Amber Heard's manic hippie dream girl (he's still sad about his ex), and she retorts that she's not into dudes right now anyway. Later, a wealthy divorcée (played by Andie McDowell) and her friends are charmed by the boys' sensitivity and flair for romance as Ken sings Bryan Adams's "Heaven" to a forlorn, middle-aged woman whose husband won't make love to her with her with the lights on.
Meanwhile, at Domina, the presumably entirely black Savannah club, Mike is introduced as "White Chocolate" and proceeds to simulate fucking about five different women in the room. (At one point, he pushes two ladies down to their hands and knees, props himself up on them like a vaulter, and simulates pleasuring them both before laying across their backs as the surrounding throng squeals and throws money at him.) Some of Mike's throwing and pushing and pulling can feel like a bit much—a masculine substitute for actually dancing, especially when surrounded by Domina's usual men, who ooze sex before even touching a woman—but the women both onscreen and sitting next to me shrieked with glee. Mike and his men are plated up as the magical unicorns of stripping: Every move they make is pure gold, and they can do no wrong.
Let's talk about Rome for a second. Jada Pinkett-Smith is filling the Matthew McConaughey role here: She slinks through the room, regarding her performers with Eyes Wide Shut-like curiosity while treating her "queens" with faux-deference. She asks her crowds if they, too, are sick of being told "how a woman should talk, how should they dress, and how they should be sexed." The women scream, and Rome then glides out of the way to reveal some new dream man who wants to respect your independence while worshiping you; one who can flip you up, down, and around without his gyrating pelvis ever missing a beat. (As if to prove this point, none other than Michael Strahan does acrobatics over a large woman before picking her up and smashing his face into her chest while his gold thong looks like it might burst.) And once you've seen these men treat you like a queen, even if you are paying for it, why wouldn't the rest of the world follow suit?

That's Magic Mike XXL's big theme: When Mike himself crosses paths with Manic Hippie Dream Girl again, she's sulking by herself and eating cake, depressed about a foiled career move, whereupon Mike vows to "make you smile" and comes up with the corniest possible way to summarize his life's philosophy of making women happy: "My god is a she."
All of this could come off as a cheap, vapid way to appeal to ladies in the audience who aren't much for machismo (or strippers). Except, surprise! The Tampa boys' wild-ride journey often reflects their own desires to be respected and loved. Whether they're offering women an escapist fantasy or a legitimate form of therapy, they've all lost track of why they're involved in this racket to begin with. Most of the main characters are dealing with love lost or not yet found; all of them are starting to feel a little old, a little lonely, and a little scared of how they'll sustain themselves once their looks go.
As far as how this compares to the 2012 original, it's loads more fun. This one is an actual comedy flick. You barely remember Dallas or the Kid unless they're explicitly mentioned; they're long forgotten, as is the summer-sun Instagram filter that Steven Soderbergh used to shoot the first one. XXL director Gregory Jacobs almost immediately abandons all of Mike's previous backstory except to fill in the gaps, and the character development of what's left of the Kings of Tampa is way more cheaply compelling than the sex/drugs/rock-n-roll ethos of the first one. We got past all that self-agony about the actual act of stripping defining who these blokes are, and now we can move on to the endearing stuff: Life Talks, behind-the-scenes Bro-Hangs, and a ridiculous escapade.
And so, while the buddies-on-a-road-trip framing here does nothing more than get the gang from Point A to Point B, it provides enough blank space and pop-up adventures for their individual personalities to shine. Flying clothes and high times aside, this is the story of a group of boys figuring out how to Grow The Heck Up. We learn that almost all of them have their own private, almost conservative fantasy in which they're married, settled down, and working in a field they're genuinely passionate about. Midway through the movie, when they collectively decide that they'll no longer be slaves to their stripper personalities—the Fireman, the Sailor, the Beast of the Jungle—but that their stripping should reflect who they actually are and want to become (a husband, an ice cream man, a painter), you can practically hear alarms ring and lightbulbs burst. Maybe they should be honest with themselves and deliver a More Authentic Art! Maybe this Love Thyself therapy can work both ways!

Sometimes, the audience has a reason to believe all that stripping-as-emotional-catharsis stuff, too. You'll get flustered more than once. Quite frankly, it's hard not to, given that seemingly every possible sexual position is emulated on a gigantic screen by people with way more finesse (and muscle definition) than most of the plebes gawking around you. You will likely sink a little deeper into your seat, and be thankful that theaters are dark and the people around you can't see how deeply red you're blushing. Those people, however, will likely be squealing and squirming (and outright clapping and cheering) in solidarity. There will be a ton of nervous laughter, too, because it's hard to feel something so intimately silly in a room of strangers.

That might be the best way to describe Magic Mike XXL overall: Its sexiness sometimes manages to transcend its silliness. The movie coyly references other perfectly delightful pop-culture phenoms usually tagged as youthful "guilty pleasures"—there's a Harry Potter quip, a stripper skit that parodies Twilight, and a semi-serious conversation about the Backstreet Boys vs. NSYNC—which allows these bros to serve as an exalted, grown-up boy band in kind. Big Dick Richie's mission to find a woman who can readily accept his namesake—"a blessing and a curse!"—has him act out a climactic 50 Shades of Grey-style fantasy where he plays a loving, tuxedo-clad gentleman who becomes a freak in the bedroom. And that's just fine! The light bro-banter and waggling butts work just fine to get all this across, even if it's all a little too light for the movie's heavier themes. Shallow penetration is still penetration.

---
The Concourse is Deadspin's home for culture/food/whatever coverage. Follow us on Twitter:@DSconcourse.