The Saints spent their entire Sunday afternoon embarrassing the Eagles, but the most humiliating moment might have come early in the fourth quarter of the eventual 48-7 win. Up by 31 already and facing 4th-and-7 just outside of field goal range, the Saints elected to go for it. Drew Brees hit Alvin Kamara on a fly route easily, and the running back carried Eagles safety Malcolm Jenkins into the end zone with him to give his team a 45-7 lead.
Jenkins, a Saint under Sean Payton from 2009 to 2013, was obviously frustrated about getting literally dragged by his former team in the midst of a blowout. Aside from the forceful helmet spike seen above, NBC 10 in Philadelphia also caught Jenkins subtly flipping off Payton in the aftermath of the touchdown.
To everybody's credit, none of the hostility carried over to the post-game interviews. Jenkins didn't blame the Saints for maybe trying to run up the score on fourth down, and said he was just angry that he was the one who got targeted for that play.
G/O Media may get a commission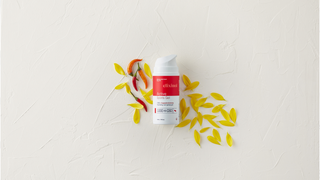 "We talked after the game. It's all good. I know Sean. They're going to go for it. I was more so upset that it was on me," Jenkins said. "I got a lot of respect for what they're doing, especially Sean."
Payton, too, seemed to take it in stride, although it's obviously pretty easy to be chill after improving to 9-1 by way of destruction of the reigning Super Bowl champs.
"I think the world of him," he said of Jenkins. "He is a tremendous player. I hate that he got out of here. That is probably as big of a mistake as we have made here in 13 years."
After losing to the Vikings in miraculous fashion last playoffs, then seeing the Vikings get wrecked by the Eagles, this was a bit of a statement win for the Saints, who have been unbeatable since a random Week 1 shootout loss to Ryan Fitzpatrick and Tampa Bay. The Eagles, despite falling to 4-6 and nursing a host of injuries, aren't quite out of contention yet. With division-leading Washington sitting at just 6-4, and currently without a real quarterback, the NFC East is wide open for the taking. If they can hold off the self-destruction for just a few more weeks, they could still find themselves back in the playoffs.