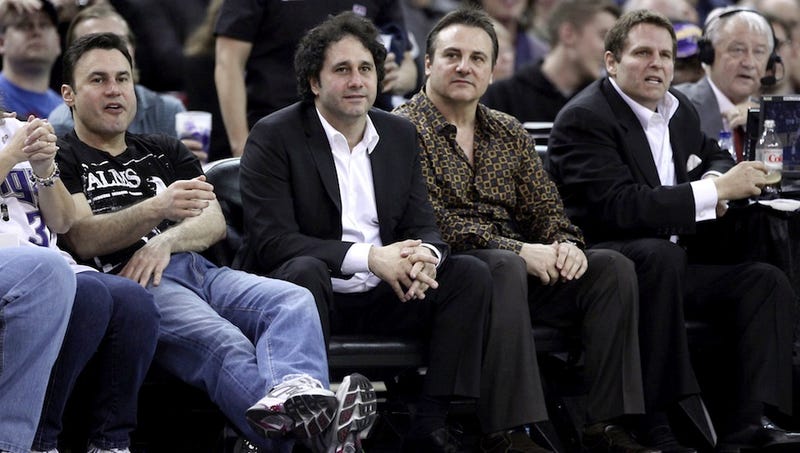 Years of prayers were finally and officially answered: as of Friday, the Maloofs are no longer NBA owners. Sure, they drove the team into the ground, and sure, they did everything possible to sell the franchise to an owner who would move it from Sacramento, and sure, just two weeks ago George Maloof was hiding in a closet to avoid facing reporters, but that's no reason to part on bad terms, right?
The Maloof clan took out a full-page ad in Saturday's Sacramento Bee (not Sunday's; ad rates go up on Sundays) thanking the fans for their support over the last 15 years. We believe that's genuine, considering the Maloofs turned a tidy profit on the team. The ad also thanks mayor Kevin Johnson and the city council for "their loyalty to the people of Sacramento." We don't particularly believe that, considering that without the competing bid, Chris Hansen would have paid them $65 million more.
Here's the ad, via Sacramento Business Journal. Puppies of Sacramento, get to paper training.