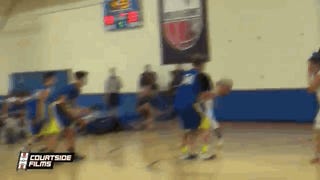 Bol Bol, the late Manute Bol's large pre-adult son, is soundly embarrassing his opponents, but regardless of whether or not that impresses you, this block on poor No. 54 should. Bol Bol didn't just steal the ball. He took that poor kid's soul with it.
The full highlight video is below for those who want to see more frustrated teens unenthusiastically playing defense against a human much larger than them:
---
Contact the author at samer@deadspin.com.