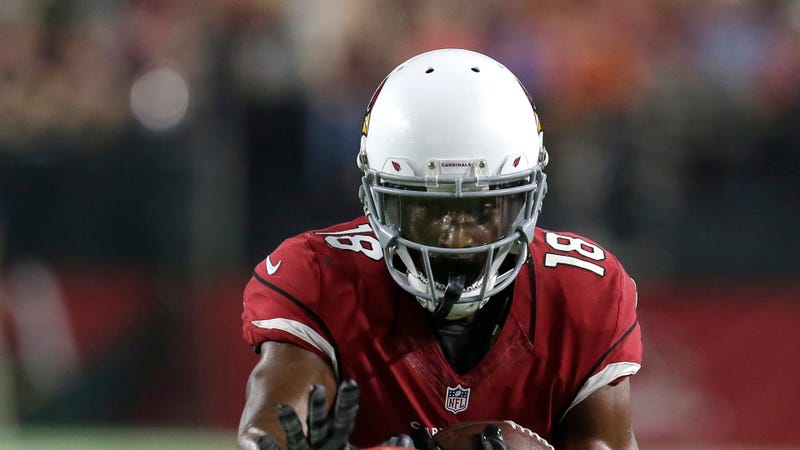 Cardinals wide receiver Marquis Bundy was arrested on charges of disorderly conduct and failure to obey a police officer over the weekend outside a club in Scottsdale, Ariz. Per initial reports, it sounded like a fairly garden-variety drunken late-night "scuffle." The arrest video, published today by TMZ, shows something more nuanced.
Bundy begins by explaining to police very calmly that he can't find his baseball cap: "To get into the club, I had to pay $20 and give up my hat to give to them. I come to the front of the club to get my hat back, they say my hat is gone. Really? They need to give me my hat back."
The police officer interjects with, "We understand you're upset that they still have your hat," and then Bundy starts to get a bit more worked up. "All I want them to do is check for my hat," he says. "They acted like they did not know where my hat was. It disappeared into thin air. That is not okay! I'm not okay. I'm not okay!"
Later, a friend embraces him and tries to calm him down. Someone off camera asks if he wants to go home or to go to jail, but Bundy gets persistently more agitated and the police officers soon tell him that he's under arrest.
In the police car, Bundy asks which action constituted a refusal to obey. The officer replies,"We told you to go home, man, we gave you every opportunity to just walk away from us." 

No information has been released on what sort of cap it was or where it is now.