Most teams begin spring training games this weekend (or earlier—Manatee Community College (-200) vs. Pirates at 12:05 today). Until then, though, beat writers have to fill inches with features about new players with quirky stories.
Adam Kilgore at the Washington Post today brings us the tale of multi-sport superstar Matt Stairs:
The Bangor High School ice hockey team plays its next game in the Maine Class A state tournament on Tuesday. One of its assistant coaches will not be there. He vanished last week, like he always does at this time of year. "I got a job to do," Matt Stairs said.

And so Stairs traded 90 minutes a day at an ice rink for sun-splashed baseball diamonds and the 22nd spring training of his career, his first with the Washington Nationals. Stairs has volunteered for the past six winters as an assistant hockey coach in Bangor, his offseason home. He stands 5 feet 9 inches. He wears a scraggly goatee. He is bald.
Yeah, this is 43 year-old (on Sunday) destroyer of worlds Matt Stairs, who, when we last heard from him, was shilling for Nutrisystem after losing 35 pounds in an offseason. According to Kilgore, Stairs lost all that weight—and keeps it off—by playing in two men's hockey leagues in the offseason alongside his coaching. That's 60 games of hockey, or more than Marian Gaborik plays in any given season.
G/O Media may get a commission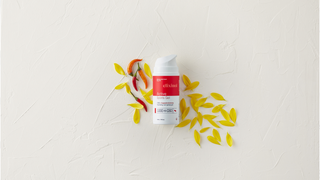 So Stairs will take his more-magical-than-Lenny-Harris's bat to DC and hope to finish what he started with the Montreal Expos in 1992: crushin' it, like an empty Labatt can. We wager he will prove a much better value than some other ex-Phillies outfielder.
Journeyman Matt Stairs has crafted an extraordinary career [Washington Post]