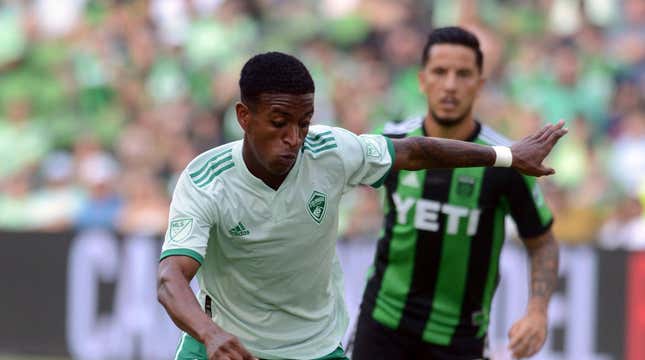 The Colorado Rapids have suspended attacker Max Alves in connection to a match-fixing ring in Brazil, per an ESPN report. The Major League Soccer club made a statement acknowledging the situation but did not name Alves for any player in the remarks. The MLS' official account made a similar statement with little clarity on specifics.

Flopping and slurring and gambling, oh my! | Worst of the Week
On Wednesday, Brazilian prosecutors charged seven professional soccer players with alleged match-fixing but didn't disclose anyone's identity. Five players from Brazilian clubs were also suspended on Wednesday alongside Alves. Brazilian outlet O Globo ties Alves to the charges and allegedly shows he was paid $12,000 to receive a yellow card against the Los Angeles Galaxy last September, something he did less than two minutes after coming into the game as a substitute. O Globo also reports Alves put Zeca, a former Houston Dynamo player, in contact with the organization allegedly making the illegal payments last October.

Alves came to MLS from Brazilian club Flamengo for the start of the 2022 season and has made 43 overall appearances for the Rapids. He started Colorado's victory over the Galaxy last weekend. Alves turns 22 on Friday. The full list of players suspended can be found here.