Vikings head coach Mike Zimmer had emergency eye surgery last night, which means that special-teams coordinator Mike Priefer will step in as interim coach for tonight's nationally televised game against the Cowboys. Mike Priefer ... where have we heard that name before?

Jokic? Embiid? The NBA MVP is obvious... right? | Keep it a Buck(et)
Near the end of November, several teammates and I were walking into a specialist meeting with Coach Priefer. We were laughing over one of the recent articles I had written supporting same-sex marriage rights, and one of my teammates made a joking remark about me leading the Pride parade. As we sat down in our chairs, Mike Priefer, in one of the meanest voices I can ever recall hearing, said: "We should round up all the gays, send them to an island, and then nuke it until it glows." The room grew intensely quiet, and none of the players said a word for the rest of the meeting. The atmosphere was decidedly tense. I had never had an interaction that hostile with any of my teammates on this issue—some didn't agree with me, but our conversations were always civil and respectful. Afterward, several told me that what Mike Priefer had said was "messed up."
After former punter Chris Kluwe published his article accusing Priefer of calling for atomic bombardment of Gay Island, the Vikings commissioned an outside investigation into the team's conduct. In his meeting with investigators, Priefer denied that he ever made the comment. Then the long snapper said he was there and he heard it too, and the kicker referred to the comment in texts, and Priefer was forced to come clean.
G/O Media may get a commission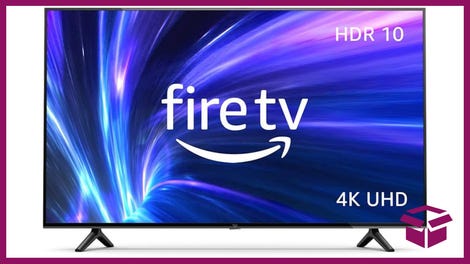 42% Off
Amazon Fire TV 50" 4K Smart TV
(Vikings lawyers noted that other than the whole "nuke all the gays" thing, Priefer never said anything "inappropriate" or "demeaning" to or about LGBT people.)
Priefer was suspended for two weeks and required to undergo sensitivity training, and issued a public apology to Kluwe, the LGBT community, and the Vikings and their fans. His career certainly didn't suffer for it—he's well-liked by players and he reportedly got at least some attention for a couple open head coaching gigs. He's good at his job, and that mattered more to the Vikings than any other consideration.
Kluwe's shared his thoughts on Twitter:
Priefer will take the reins tonight rather than OC Pat Shurmur or offensive line coach Tony Sparano, both former head coaches, because the Vikings didn't want to interfere with their play-calling duties.