Norwood Teague, the University of Minnesota's athletic director, has resigned this morning. His decision stems from sexual harassment complaints made by two university employees, which Teague explained by saying he "had too much to drink and sent inappropriate texts."
Teague read a statement explaining his resignation to KARE 11 reporter Jana Shortal this morning. Here's some of her account (you can watch Teague's full statement here):
The university president has accepted Teague's resignation and released the following statement:
I wanted you to be among the first to know what I have accepted the resignation of Gopher Athletics Director Norwood Teague, effective immediately

Norwood's resignation follows the report of two recent incidents of sexual harassments of two non-student University employees. I will deliver additional comments at a 12:15 p.m. press conference today. Those will be available at discover.umn.edu at that time.
G/O Media may get a commission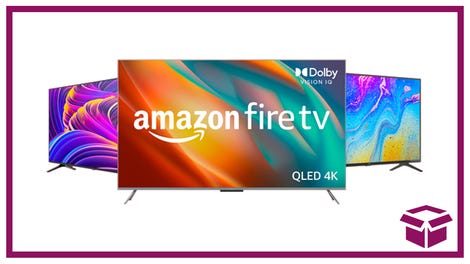 Ooh. stunning.
New Amazon Fire TVs
Update [2:07 p.m.]: The university has released documents pertaining Teague's resignation, including the text messages he sent to the victims. Are the texts:
The rest of the document that includes the texts can be found below:
This next document is one of the victim's accounts of her interactions with Teague on the night in question. She says things started friendly enough, until later in the evening during dinner when, as she put it:
Norwood begin [sic] to then ask inappropriate questions, such as "why haven't you married your boyfriend" and "when are you going to marry your boyfriend." At about the same time he began to rub my back and poke my side.
She goes on to explain how dinnermates believed her to be mutually flirting with Teague had her "feeling threatened." She eventually left the party, worried that Teague might have been following her.
This next document are notes from an interview with the woman who received the texts pictured above. She met Teague, whom she had only had limited contact with before the night in question, at a bar before the dinner. There the two talked for a while in a friendly manner. It wasn't until they made their way over to dinner that things got bad:
The rest of that doc is below:
Finally, this document contains notes from an interview with the woman who did not receive the texts. It goes over again her story about Teague rubbing on her at the party and how she felt threatened and what happened from there: