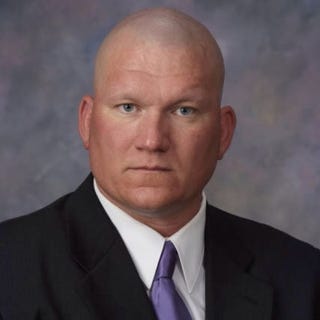 Derek Moore, a first-year offensive line coach for Missouri Southern State, was shot and killed Friday night outside of a movie theater in Joplin, Mo. He was 37 years old.
Moore was shot as he was leaving Northstar 14 Theatres. He was taken to a hospital and later died. Police say that a 39-year-old suspect has been arrested and is in custody.
Moore's untimely death came during Missouri Southern State's homecoming weekend. The university has cancelled the remaining homecoming activities.
Photo via