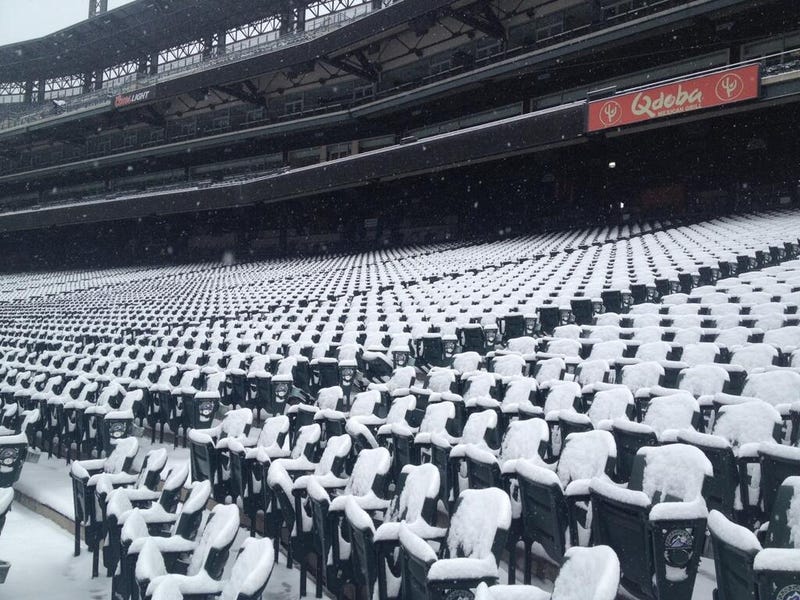 Last week's four-game Mets-Rockies series featured two snow-outs, one of which was played as part of a supremely depressing doubleheader—a doubleheader, for that matter, which started two hours late because of an undermanned, overworked snow-clearing crew. The other game will probably be made up in June. At least that storm passed, right?
Sure! But there was another storm in Denver, which hit Monday and postponed the first game of Braves-Rockies, which prompted a doubleheader today. (Sound familiar?) That's what the seats looked like a couple hours ago, courtesy of Braves beat writer Mark Bowman. Baseball's hottest hitter, Justin Upton, also provided some of his own reporting.
We can't wait to see what the fans'll be doing to keep warm today.