Next winter will be the real bellwether for the state of MLB payroll spending—handwringing over shrinking payroll today might disappear all at once if the movement of next winter's studs lifts all boats—but the early indicators of this winter are troubling. The hot stove is cool, there's a boatload of free agents sitting out there, and two teams in particular—the Pirates and the Marlins—have traded away expensive stars as part of rebuilding projects that inevitably make their baseball operations cheap as balls.
The current CBA gives owners a handy excuse for frugality, and the players' union is in a weak position to force anyone's hand. Today at least there's an indicator that the union is paying attention: according to multiple reports, MLBPA "expressed concern" to the commissioner's office over dramatic payroll slashing by the Marlins and Pirates. Per USA Today:
Spokesman Greg Bouris confirmed Friday that the Major League Baseball Players Association has notified Commissioner Rob Manfred it wants to make sure the Miami Marlins and Pittsburgh Pirates are not violating the revenue-sharing agreement. Both teams are recipients and have pared their payroll significantly this offseason.

"We have raised our concerns regarding both Miami and Pittsburgh with the Commissioner, as is the protocol under the collective bargaining agreement and its Revenue Sharing provisions,'' Bouris said in a statement. "We are waiting to have further dialogue and that will dictate our next steps."


The complaint is exploratory in nature, seeking answers to questions brought on by the clubs' moves.
An "exploratory" complaint is no one's idea of a power move to reverse an ugly years-long slide towards an unbalanced distribution of revenue between players and owners, although ESPN described it as "the first step toward trying to force changes in the clubs' behavior," citing language in the CBA:

Baseball's collective bargaining agreement states "each club shall use its revenue sharing receipts ... in an effort to improve its performance on the field" and prohibits use of that money to service debt related to franchise acquisition and to debt not related to improving on-field performance.
G/O Media may get a commission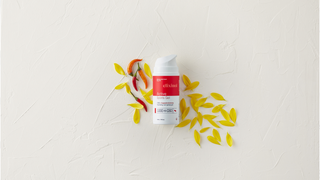 The commissioner's office reportedly responded with a big "meh," explaining that no, these two historically cheap and second-rate baseball operations are, in fact, quite serious about baseball (or something), per USA Today:

"We do not have concerns about the Pirates' and Marlins' compliance with the Basic Agreement provisions regarding the use of revenue sharing proceeds. The Pirates have steadily increased their payroll over the years while at the same time decreasing their revenue sharing. The Marlins' ownership purchased a team that incurred substantial financial losses the prior two seasons, and even with revenue sharing and significant expense reduction, the team is projected to lose money in 2018. The Union has not informed us that it intends to file a grievance against either team."
This is not a concern that can be expressed solely in terms of the behavior of the Pirates and Marlins during this off-season. Both teams are, in fact, rebuilding—although the Marlins rebuild is so hilariously devoted to helping a wildly leveraged ownership group slink their way out of debt—whereas MLB payroll spending overall is years into a steady shift that now has players receiving something like 40 percent of revenue, and the state of free agency this cycle is alarming. What MLB needs—so long as there's going to be a luxury tax that functions more like a cap, and which owners appear to be treating as a cap—is a salary floor, but that's not going to come about without another CBA, and not without owners raising total hell.

By the crummy standards of a disastrous CBA, what the Pirates and Marlins have done might be kosher, but that's not the hill anyone should be charging. Players are getting worked; owners are getting fat. The union had better be prepared to do more than tug on the commissioner's sleeve.