USMNT coach Jürgen Klinsmann has taken up one of his favorite pastimes recently: criticizing the U.S.'s subpar domestic soccer. Last week, Klinsmann made waves by coming out in support of a promotion-relegation system. On Tuesday, he took time to lament the return to MLS of America's best players, namely Michael Bradley and Clint Dempsey. Naturally, MLS commissioner Don Garber called an impromptu teleconference yesterday to whine about Klinsmann's statements and threaten his job.
We've already laid out why the German manager is right to prefer promotion and relegation to our current system. To understand Garber's caterwauling, though, you need to be familiar with what the coach had to say about Dempsey and especially Bradley. Per Philly.com:
Clint Dempsey's move from Tottenham Hotspur to Seattle Sounders and Michael Bradley's switch from AS Roma to Toronto FC were greeted with some fanfare by MLS but Klinsmann says it may be tough for the players to maintain their standards of play.

"There's nothing I can do about it. I made it clear with Clint's move back and Michael's move back that it's going to be very difficult to keep the same level that they experienced at the places where they were. It's just reality. It's just being honest," Klinsmann said ahead of Tuesday's friendly against Honduras.

[...]
Having lost his starting place at Roma, Bradley was offered a lucrative and long-term financial deal by Toronto but he was below-par during the World Cup and the Canadian club have disappointed this season, looking almost certain to miss out on the playoffs.

"I think he's been faced with a very, very difficult year, going from a Champions League club to a team, Toronto that seems like they're not even going to qualify for the playoffs. It's a huge disappointment," Klinsmann said.

[...]

"He has to prove that he hasn't lost a bit. Obviously we'll keep working and pushing but it's down to him and his environment to see what level he's capable to play," he said.
All Klinsmann is saying is that all else equal, a player is better off with a team like Tottenham—a perennial Champions League aspirant in the best league in the world—or Roma—a resurgent Italian giant that's quickly become soccerphiles' favorite Serie A team for their attractive play while pushing for league titles—rather than in MLS. This is non-controversial, but Garber somehow found a way to read these obviously true statements as indefensible attacks on his league and the sport of soccer in this country. From the New York Times:
"Jurgen's comments are very, very detrimental to the league, to the sport of soccer in North America, detrimental to everything we're trying to do," Garber said. "Not only that, I think they're wrong."

He added, "To have a national team coach saying that signing with our league is not going to be good for their careers, and not good for their prospects with the national team, is incredibly damaging to our league."

[...]

"I will do anything and everything to defend our league, our players and our owners," Garber added. "I don't believe anyone is above the sport, and I believe everyone has to be accountable for their behavior."
G/O Media may get a commission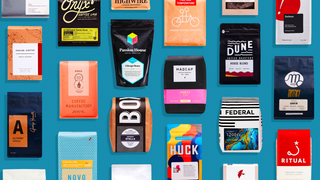 Get $25 free
Trade Coffee - National Coffee Day
Now, all of this is ridiculous on its face, and does little more than raise various questions for MLS. (Are the interests of the league really the same as those of American soccer? How strong can your league be if telling the truth about it is "very, very detrimental"? Why exactly does Klinsmann owe it to MLS to claim that playing at Toronto is just as good as playing at Roma?) After more shrill complaints about how "personally infuriating" and "frustrating as hell" Klinsmann's comments were, Garber settled on two main criticisms: playing in MLS is not bad for a player's growth, and bad-mouthing MLS and its structure is tantamount to crippling the sport's growth.
On the beneficial aspects of playing in his league, he was pretty straightforward. From ESPN FC:
"Sending a negative message to any player — and obviously to U.S. players — that signing with MLS isn't going to be good for their career or good for their form is incredibly detrimental to MLS," the commissioner said.

[...]

At first glance, all Klinsmann seems to be saying is that the top leagues in Europe still represent a higher playing standard than MLS. Garber felt that Klinsmann went further than that.

"I believe what he's saying is that the players that have come back — [Bradley] and [Dempsey] specifically — have seen their form diminish because of their move to MLS," he said. "I don't believe that is true at all."

[...]

"I don't know what could have possibly motivated Jurgen to so publicly criticize Michael Bradley, and ultimately Clint," he said. "It's concerning to me that it seems to be following a pattern that began with his criticism of Landon.
And from the league's site:
"I think it's incredibly judgmental for anyone to say that Michael Bradley's or Clint Dempsey's sole motivation to come back to Major League Soccer was because of what their salary was versus what some think it might have been had they stayed in Europe.

"I can assure you that Michael Bradley – who is a professional and has been since he was 16 years old and has from pretty good advice [from his father and former US national team and MLS coach Bob Bradley] – would not have come back to Major League Soccer if he did not believe it was in his competitive best interest to do so.

"And I can assure you that Clint Dempsey feels that way. There is enormous pressure on Michael and Clint in Major League Soccer. I don't agree with Jurgen's comment that there isn't. They're leaders of their team, leaders of our league, and leaders of our national team."
This has to be blatantly disingenuous, right? Obviously there are plenty of quality players for whom MLS provides the kind of competition necessary to reach a higher level, and that's fine and creditable. But Garber cannot honestly believe that a manager's desire for his players to compete at the highest level—i.e., the Champions League—is a bad thing. Does Garber think that if Dirk Nowitzki would've stayed with DJK Würzburg, he would've still become an NBA MVP-caliber player without going head-to-head against the world's best just because he would've had the pressure of being a team leader? Of course not.
All of this, though, is most likely a smokescreen to allow Garber to give voice to what really got his blood boiling: Klinsmann's beef with the fundamental structure of MLS. Here are a few of his comments decrying Jürgen for not going along with the talking points regarding what the league and federation are trying to accomplish. From Pro Soccer Talk:
Bottom line, Garber said, was that the time had come for Klinsmann to "embrace the vision" that US Soccer and MLS remain "inextricably linked" in order to grow the game in the US. "We need deep alignment with everyone who is an influencer in the sport," Garber said. "I not only ask this but I insist that everyone who is paid to work in this sport that they align with the vision… And I don't think the comments from Klinsmann did this. . . . I believe his comments are at odds with what we collectively believe what we're trying to achieve together."
If that all sounds vague to those of us outside the upper levels of U.S. Soccer, we know how seriously Garber's taking it given his thinly-veiled references to Klinsmann's job security. Again from the league's site:
"Sunil is one my closest friends," said Garber, who also sits on the board of the US Soccer Federation and has since he became MLS Commissioner in 1999. "The partnership we have with him has led to the league that we have today. I'm confident that he will understand and accept the severity of what is happening here, and insure that [Klinsmann] is in line with the vision that he has publicly stated."

[...]

Garber added: "[Klinsmann] has done a great job with the national team, but he needs to think very, very hard about how he manages himself publicly, and how he should motivate players that are playing in our league."
You're reading that right: that is a league commissioner demanding that the national team manager help out with his marketing agenda, or else.
While MLS stans tend to be vociferous and aggressive (just check the comments on any of our MLS posts), there is a sizable contingent of American soccer fans who see the league's flaws. Those fans aren't just looking at the relegation issue; they're talking about the salary cap and how it enforces parity by ensuring no one team ever gets too much better than its opponents, and the conflicts of interest inherent in MLS's single-entity status. The way the league is set up, Garber and his cronies can in many cases decide which players—and especially which big name transfers—go where, constrained only by a secret rulebook that conveniently and instantaneously changes whenever the league's preferred moves are hampered by those pesky laws. The league, by definition, is fixed; not as to who wins and loses every week, of course, but definitely in terms of a select cabal in the league office making all the big decisions.
By addressing the promotion and relegation issue, Klinsmann is, by proxy, directly attacking the structural problems with MLS, and refusing to conflate the league's interests with those of American soccer. That's what's dangerous to Garber. The more Klinsmann—the real face of the sport in this country—speaks to American soccer fans about the problems with their shambolic league, the less likely those fans are to accept MLS's paternalistic dismissal of the sport's core values. That would be a good development for soccer fans. It would not be a good development for Don Garber.
When one of Garber's minions says promotion and relegation will never happen and Klinsmann says "Well, it should," who will soccer fans side with? When the league insists that it's just as good at nurturing top-tier talent as any other in the world and Klinsmann says "Nah, it's Champions League or you're only playing for fun," who will soccer fans believe? When Garber, a man "qualified" for the job of MLS commissioner because of business acumen rather than any appreciable knowledge of the game and what it needs to flourish, wages war with Klinsmann for saying the U.S. should emulate the proven strategies of the rest of the world and not pretend our nascent league is sprinting when it's really crawling, who will soccer fans listen to?
What it comes down to is this: Garber is running a safe, profitable racket whose success rests on a structural acceptance of mediocrity, while Klinsmann is saying that fans deserve better, and that America can be excellent. Garber can maybe win this battle. He's not going to win this war.