Last week I received a campaign flyer from Florida state senator Dana Young, urging me to sign a petition banning coke dogs. It is one of the stupidest things I have ever seen.
If you are not a Floridian, and by God's grace you may not be, you might be unfamiliar with the array of challenges facing our state. Our ridiculous homestead exemption, paired with the lack of a state income tax, leave state revenues at a level that renders Florida unable to properly fund basic operations. Despite this, or just out of force of habit, Republicans in the state legislature want to cut another $217 million from our higher education system. The medical marijuana law passed by 71% of voters has yet to actually be deployed. Rising sea levels are consuming our coastal communities while our governor has banned the discussion of "climate change." And a yokel Speaker of the House keeps stripping Florida's cities of the ability to govern themselves.
I'll spare you more details about how fucked-up this state is, but it should be evident that citizens—and those of us in the Tampa Bay area, especially—are facing numerous, enormous barriers to growth and sustainability. Naturally my state senator, who represents much of the city of Tampa, is making coke dogs her pet (heh, heh) issue. The trifold flyer I received urges immediate action due to "horrific, inhumane legislation" that is "being pushed."
(There's an innocent greyhound to the right that we cropped out to protect its identity, a courtesy Senate Republicans are unable or unwilling to extend.) Yes, the greyhound industry has shopped around a draft of a bill that would legalize trace amounts of cocaine in racing dogs, but it has no sponsors and legislators on both sides of the aisle asked whether it was an article from The Onion. And while Young's flyer implies she's at the forefront of stopping coke dogs, her previous efforts in the Florida Senate have been a failed attempt to reduce the use of steroids, not cocaine, in racing greyhounds.
G/O Media may get a commission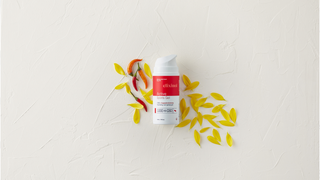 (None of Florida's 12 greyhound racing tracks are in Young's district.)
Senator Young, instead of addressing Tampa's pathetic mass transit situation or our barely-funded schools, is bravely choosing/claiming to take on a coke dog problem that most experts say will be irrelevant given that greyhound racing is likely to be banned outright very shortly. And for that, your constituents thank you.