SAN JOSE, Calif.—Less than twelve hours after the men's competition at the 2018 U.S. Figure Skating Championships was over, the president of U.S. Figure Skating, Sam Auxier announced the three members of the 2018 Olympic team at a press conference at the SAP Center. The three man team is Nathan Chen, Adam Rippon, and Vincent Zhou.

This team announcement came as no surprise to anyone who parsed the complicated tiered criteria system. But if you were watching from home without any familiarity with the Olympic qualification process, you might be surprised that nationals silver medalist Ross Miner was not named despite giving what Auxier described as a "lights out" performance last night.
Auxier said that the selection committee vote was 11-1 for team that was selected, a nearly unanimous decision. He noted that Miner's average competition scores in recent competitions was among the lowest in the pool being considered for the Olympic team. Miner was named as the second alternate, behind Jason Brown, who finished sixth last night.
Though he was given a berth to Four Continents, Miner was also left off the team for the 2018 world championships, which take place around a month after the Olympics. The team for worlds will be the same as it is for the Games: Chen, Rippon, and Zhou.
To make things more tragic, Miner's coach, Mark Mitchell experienced a similar disappointment in 1992 when he placed third at nationals but was not sent to the Olympics that year. The third spot went to Todd Eldredge, who hadn't been able to compete at the 1992 nationals due to a back injury.
G/O Media may get a commission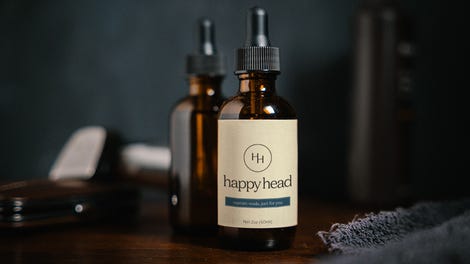 "On the criteria, we looked at Adam's seasons," Auxier said. "He had one of the strongest seasons of all the men based on average scores. He was selected for worlds last year but had to pull out due to injury." Miner, as Auxier pointed out, has struggled in recent years in international competition.
Rippon was far more subdued in the team announcement press conference than he has been during most of his interactions with the media leading up to these championships and after his brilliant short program. Being named to the team after placing outside of the top three was certainly not how he envisioned this going down. "I know I might not be the best skater. I think I'm pretty good. I'm just really grateful this morning," Rippon said.
He also said that he talked it through with Ashley Wagner, his training mate and very good friend, last night. "My very good friend Ashley Wagner was in a similar-to-identical situation four years go," Rippon said. In 2014, Wagner placed fourth at nationals and was named to the 2014 Olympic team instead of third place finisher Mirai Nagasu.