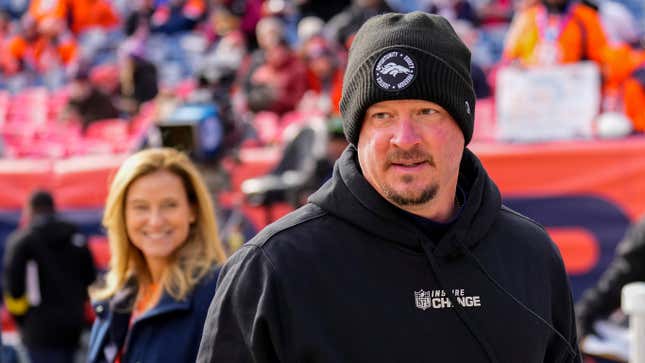 The 2023 New York Jets are going to have a different quarterback than they did in 2022. I'm not a fan of the team, but even I'd be damned if the Jets opted to compete for an AFC East title with Joe Flacco, Mike White, or Zach Wilson again next year. Luckily, Gang Green is seen as the frontrunner for every big-name quarterback available during the upcoming offseason. According to OddsChecker US, the Jets are either the favorite or second-favorite to land Lamar Jackson, and Derek Carr. And while the San Francisco 49ers have been given +250 odds to land Rodgers, the odds he ends up in East Rutherford went from +750 to +350 in recent weeks.
5 Richest active NFL players | Money Mondays
If the Jets get No. 12, it will be Rodgers, not Tom Brady
The only star quarterback that the Jets aren't at the center of the rumor mill for is Tom Brady, but I'm sure Jets fans wouldn't be too interested in landing their longtime nemesis, especially after arguably the most lackluster season of his illustrious career. That said, it's unclear which of the star quarterbacks is at the top of the Jets' priority list. Both Derek Carr and Rodgers have equal odds of being the team's Week 1 starter. Then there's Jimmy Garoppolo, who is being given +375 odds (21.1 percent chance). Jackson is fourth (+450, 18.2 percent chance), but that could just mean oddsmakers find it more likely that Jackson will re-sign with the Ravens or join another team. It doesn't mean that the Jets won't drop everything in an attempt to sign the 2019 MVP.
However, this morning, news of the Jets' new offensive coordinator broke and it seemingly hints at where the Jets are looking.
Where Hackett comes in
Former Denver Broncos head coach Nathaniel Hackett will call plays for the Jets in 2023. It seems like an odd decision, considering this is the same man who turned Russell Wilson into Andy Dalton last season, but the questionable decision could be part of a bigger play. Before destroying Denver's hope for a bright future, Hackett was the offensive coordinator in Green Bay. He was there for three years and led Aaron Rodgers to the NFC Championship in two of those three seasons and helped Rodgers win the MVP Award in two of those three seasons as well. Despite Hackett not maximizing Wilson's talents, it's clear that he and Rodgers have a connection that brings out the best in one another.
Rodgers and the Green Bay Packers missed the playoffs for the first time since 2018 last season. In other words, the last time Green Bay failed to reach the postseason was their last season without Hackett (2018) and their first season without him (2022). Even though Hackett didn't call plays in Green Bay, I guarantee that Rodgers, who is now in the twilight of his career, does not want to miss the playoffs again. He's got accolades to last a lifetime and franchise records galore. The only thing he's missing is knocking off that chip on his shoulder, that nagging voice in the back of his head where people online tell him "He chokes in the playoffs," or "He can't win another Super Bowl." Despite having a title under his belt, Rodgers needs one more to solidify himself among the game's all-time greats, and returning to the man who helped make him the back-to-back MVP might just be his best course of action.

(Joe Namath even said he'd let the Jets unretire his No. 12 for Rodgers.)
Funny enough, this career path is very reminiscent of another all-time great Packers quarterback. Maybe after one year with the Jets, Rodgers will head to Minnesota. Maybe afterward he'll find himself embroiled in controversy. Who knows? I'm just saying that this circumstance sounds awfully familiar, and at least the first step is seeming more and more realistic by the day.