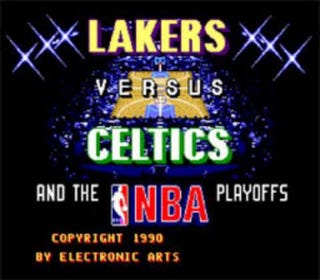 Basketbawful has broken out the highest quality Wiccan spell components - coffin nails, dead sea salt, glory water, graveyard dirt, and a very phallic ritual candle - to uncover the darkest mysteries of tonight's NBA Finals (yes, Finals) game.
Finally...finally! It's been discussed in depth. It's been broken down. Now, at long last, the NBA Finals will begin tonight...after what feels like a three-month wait. Thanks for that, David Stern. I've almost forgotten what watching basketball feels like. And there's been so much rehashing of past Lakers-Celtics Finals - including my own Worst of Celtic-Lakers series - that last night I swear I saw Jerry West in my Fruity Pebbles this morning. (And I'm not even going to tell you who my poop looked like last night.) Enough is enough, already. Let's get this thing started.
Rest versus fatigue. Not an issue. See above.
Um, Doc...what about this year's Finals? You might be wondering how Doc Rivers has been spending his time. Figuring out a way to slow down Kobe? Diagramming some new plays to get Ray Allen open? Telling yet another reporter about the power of Ubuntu? Nope. He's been chillaxing in front of the TV. "I've watched more Lakers-Boston games over the last three days on TV. It's been great. It's been fun to watch." I sincerely hope he wasn't getting coaching pointers from K.C. Jones.
Kevin, Paul, and Ray: In case you missed it, this is the first time The Mid-sized Three will have ever appeared in the NBA Finals. Oh, and if you missed it, you're dead. Yeah, sorry. Anyway, I'm pretty geeked about seeing what these guys are going to do. Especially...
Paul Pierce: Excite-O Man! Dude needs to chill. Now. "I feel like a little kid. Now I understand that, hey, I'm going to be a part of history. This is something I grew up watching, the Laker-Celtics rivalries." But even beyond the whole playing in the Finals thing, Pierce has good reason to be excited: He's averaged 27.9 PPG in his career versus the Lakers, the most he's averaged against any one team.
Fun fact: Truth's 57 postseason games played? Those are are the most by a Celtic who has never won an NBA title. He must love being That Guy.
Offense versus Defense: L.A. has the O. Boston has the D. Which will win? Stat freak John Hollinger crunched the numbers and analyzed 10 pages worth of previous NBA Finals to come up with the following definitive answer: He has no idea. Well, at least he was being honest.
Kobe Bryant. I have him. No, I love to hate him. But, in all honestly, I also love to watch him. Because he's either gonna do something amazing or he's going to fail. So, really, it's win-win for me. And for pretty much everybody else.
Yeah, but when does he sleep?! Lamar Odom on the dedication of Kobe Bryant. "He's the captain of this team, and we follow his lead. Kobe is the first one in the gym, the last one to leave. He's the first one in the weight room, the last one to leave. If we have a 10 o'clock practice, Kobe is there at 8:45 preparing to be the best." Presumably, he's also the first to meet with the Laker Girls, and the last to leave them. Because he wants to be the best at everything.
Will Jack be back? This has nothing to do with the game, but I can't help but wonder if Jack Nicholson will be at the Garden tonight. You youngsters may not remember this, but Jack mooned the Boston Garden crowd during Game 7 of the NBA Finals. Can you imagine him doing that today? Given his, um, age and stuff, that would be a horror beyond reckoning. I hope it doesn't happen, or if it does, that Tom Brady is there to take the full force of that earth-shattering view.
Will Busty be back? The Boston Garden fans weren't going to, you know, sit on their ass after Jack's antics. So, via a local radio promotion, they raised $10,000 to sit stripper Busty Heart next to Jack at a game of the 1987 Finals. During the game, Busty stuck a bra on Jack's head and announced "This is from the fans of Boston." Good times...good times.
Nothing left to say. It's all been said. Let's do this.