Here's a tip for the NBA referee's union. When negotiating for better benefits and more job security, try to avoid bargaining from the position of being the most hated and least respected workforce in America.
The first NBA exhibition game is on October 1 and there is virtually no chance that the league will reach an labor agreement with its referees by then. That means a lockout and a lockout means scabs, but most fans are already convinced that officiating in pro basketball could not get any worse without you. So yeah, you're screwed.
Can it get worse? Hoo boy, it sure can. NBA refs may appear to be mostly incompetent, but that's because policing these fast-moving genetic freaks is not that easy. And these are the guys who have been doing it for years. You really think some D-League or WNBA or D-III or wherever the hell they're going to find these guys refs are going to do any better?
That said, no one sympathizes with you, Mr. NBA Whisteblower. Half the fans at any given game are convinced you are corrupt and the other half think you are morons and if you all got fired tomorrow, none of them would shed a tear. They will hate your replacements as much as they hate you, but no one is going to stand on the picket line to help you get your job back. Take whatever rogering David Stern is willing to provide and get back to ignoring all that traveling.
NBA Refs Face Lockout–Will We Notice the Difference! [Sports Climax]
NBA Referee Lockout: Are the Stripes Really Greener? [Bright Side Of The Sun]
Sheridan: Spokesman for NBA referees says lockout 'imminent' [ESPN]
G/O Media may get a commission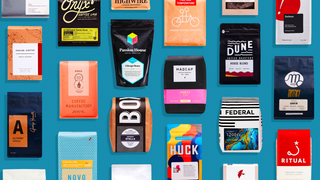 Get $25 free
Trade Coffee - National Coffee Day
Update: Yup. It's official. Refs are locked out.