We told you yesterday how Penn State could have fought the NCAA in court over the sanctions it received earlier this week. Our own Drew Magary has also explained that the NCAA levied the punishment it did to pretty much show the world it's doing something because what happened was just so horrible and thank heavens we have the NCAA to assert its moral authority at times like these. But the NCAA relied exclusively on the findings of the Freeh report, and now even a source familiar with Freeh's investigation is taking the NCAA to task for doing so.
That source talked to the Chronicle of Higher Education and made it clear the Freeh Group was hired by Penn State to do work for a specific purpose that had nothing to with the NCAA:
"That document was not meant to be used as the sole piece, or the large piece, of the NCAA's decision-making," a source familiar with the investigation told The Chronicle on Thursday. "It was meant to be a mechanism to help Penn State move forward. To be used otherwise creates an obstacle to the institution changing."
President Mark Emmert said the NCAA relied on the Freeh report because the depth of its investigation was so vast—more so than any inquiry the NCAA could have conducted. Which is true. But, the source wonders, why couldn't the Freeh report then be used as a guide to the NCAA's own specific investigation into, say, what other coaches might have known about Jerry Sandusky's propensity to shower with boys? The Freeh member also acknowledged that some of the evidence is circumstantial because the Freeh Group was unable to interview Joe Paterno and the two Penn State administrators awaiting trial for perjury—three of the four individuals the Freeh Group said were most responsible for failing to take action to stop Sandusky.
"The sanctions against Penn State were really overwhelming, and no one imagined the report being used to do that," this person said. "People thought it would help others draw conclusions about what happened and provide a guide for leaders to be able to identify minefields and navigate through them.
G/O Media may get a commission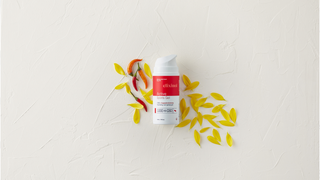 The entire Chronicle story on the Freeh member's reaction can be read here.