In a surprising move, the NCAA signed a new television deal that will add more networks to CBS's coverage of the men's basketball tournament, but will not expand the field to 96 teams. Wait, did they actually listen to us?
The college overlords have signed a new 14-year, $10.8-billion television contract that includes both CBS and Turner networks. Turner will even get a chance to broadcast the Final Four, beginning in 2016, undoing the stranglehold that CBS has had on the championship game since 1982. For the first five years, the networks will split duties for the first three rounds, before CBS takes over for the regional finals and beyond.
The addition of TNT, TBS and TruTv means that every single game will be broadcast live, in its entirety, on one of four national networks. Which is weird is because that's actually an improvement over the current system. You mean, I can actually pick the game I want to watch and just ... watch it? Does not compute.
There is one catch, of course. The field will expand to 68 teams, which means (presumably) that all four 16-seeds will now be determined by play-in game, making the possibility of a 16-over-1 upset even more improbable* than it already is and making a mockery of the principle of automatic bids for minor conferences. But, a couple more sub-.500 Big East teams will get included so, yay, competition!
However, this also means that the field won't be expanding to 96 teams in the foreseeable future, which is just unbelievable. That possibility had seemed liked a mortal lock before today, but it now appears that near universal opposition to such a giant field might have actually swayed the NCAA to change course and not give fans what they haven't demanded. What a ludicrous idea! (Or perhaps CBS pointed out that they didn't become a successful network by turning six consecutive nights of primetime over to college basketball. Grandma needs her NCIS!)
G/O Media may get a commission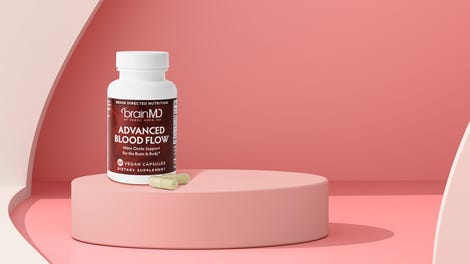 The play-in games continue to be an abomination, but given the alternative, this is still a positive development for hoops fans. The six-round format survives, any game you want will be on anywhere you are, and Gus Johnson will continue to scream for another decade. Go ahead and take that big sigh of relief.
CBS Sports, Turner Broadcasting System, Inc. and the National Collegiate Athletic Association Reach 14-Year Agreement for Division I Men's Basketball Championship [NCAA.org]
[Photo: AP]
* As some have pointed out, theoretically, the new 16 seeds will be of a much higher quality than in previous years—because they're basically 15 seeds that have been demoted. (The three new at-large teams, generally seeded somewhere between 10 and 13, will push everyone down a notch.) However, I still feel that having to play an extra game outweighs that benefit and gives the No. 1 seed too much of an advantage. Plus, it wouldn't be very difficult for a 16-turned-17 to "upset" a 15-turned-16 and we're right back where we started.