Yesterday the Cavs introduced a new logo; that's it right up there. Notice any difference? Me neither. Here's a rundown of logo changes for four teams, including the only one who got it right.
Cleveland Cavaliers:

It's a simple color change for Cleveland, to a brighter gold and deeper wine that "are truer to the hues that were a part of the team's history from 1970-1983." Which must be wrong, because I swear the Cavaliers didn't exist until 2003.
It's barely noticeable, except to the eye of the self-proclaimed superfan, who will bust on anyone wearing the old jerseys. So if you want to be cool, you'll have to buy a new jersey. And if you want the new jersey with LeBron's name and number, well, we'll see.
Orlando Magic:

G/O Media may get a commission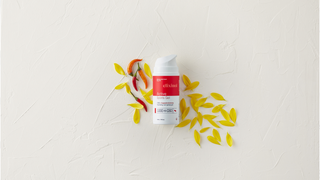 Well, on the bright side, "Magic" isn't spelled with a star in place of the A anymore, so it no longer looks like the inside of a middle school girl's trapper keeper. The logo change apparently "signifies the beginning of a new era of excellence for the Orlando Magic and our fans."
But there's something about the star ball, and the colors that make the Magic uniforms seem like they're permanently stuck in the early '90s. That was a time when the Charlotte Hornets' jerseys were considered fashionable. That was not a good time.
Utah Jazz:

The Rocky Mountains have sprouted some foliage, and the word "Jazz" is now the color of a brass instrument. Maybe it's more accurate, but I'll kind of miss the muted colors. Explanation: the logo "represents our team's heritage and represents a bright new future." Whatever.
But the real news is the new secondary logo, the return of the old J music note! This is quite welcome among nostalgia buffs, although don't tell them the team had much more success with the mountains logo then they ever did with the one that actually had anything to do with jazz.
Golden State Warriors:

The Lakers have the loyalty of all of Southern California. The Clippers have the loyalty of whatever 19,000 happen to be in the Staples Center for their game any given night. But the rest of the state, the Golden State, was supposed to belong to the Warriors. Well, they've given up on that. They're the Bay Area's team, a concession noted by the old-school logo featuring the Bay Bridge.
It's reminiscent of their "The City" uniforms from the late '60s, when they were still the San Francisco Warriors. And it's about a million times better than Lightning Bolt Man. But does it pay homage to your organization's rich history, team spokesman? "This new logo pays homage to our organization's rich history." Oh, well, good.