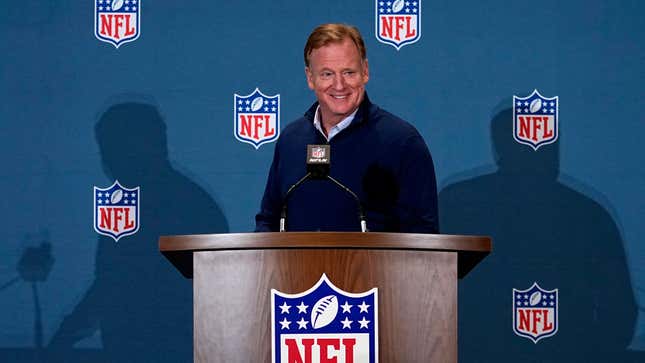 No one fakes the funk like the NFL. Despite being investigated by New York and California Attorneys General for allegations of hostile workplace discrimination, racial and sexual harassment, and age bias, in addition to Brian Flores's class-action lawsuit for the league's alleged racist hiring practices when it comes to Black coaches — the NFL will hold a diversity program for coaches next week.
Best Division in the NFL in 2022? | Agree to Disagree
If there's one thing this league has always been, it's audacious.

According to the league, "the Coach Accelerator aims to increase exposure between owners, executives, and diverse coaching talent, providing ample opportunity to develop and build upon their relationships. In a change to the nomination process this year, clubs were able to nominate those from outside of their organization. The 40 participants this year are attending based on their high potential to be considered for a Head Coach position in the future. Sixteen of the participants will be returning from the May 2022 Accelerator cohort."
"In the year since its inception, we've been encouraged by the positive response to the Accelerator from both club owners and participants," wrote NFL Commissioner Roger Goodell. "We look forward to continuing to build on an incredible program that supports diverse talent."
Jim Trotter already pointed out NFL's track record when it comes to diversity
This doesn't add up. I'm old enough to remember when NFL Media conveniently decided not to renew long-time NFL reporter Jim Trotter's contract after he exposed Goodell at back-to-back Super Bowls for asking him why it was so hard for the league to do better when it came to diversity and hiring Black coaches and Black employees inside NFL Media's newsroom.
"Why does the NFL and its owners have such a difficult time, at the highest levels, hiring Black people into decision-making positions?" he asked Goodell at the Super Bowl in 2022.

"And yet a year later, nothing has changed," Trotter said to the Commissioner after listing some facts in February. "James Baldwin once said, 'I can't believe what you say because I see what you do."
But now we're supposed to believe the NFL is trying to increase exposure and create a pipeline for diversity?

Please.

And if that wasn't enough reason to believe that next week in Minneapolis won't be anything but a waste of time, the event is taking place during the league's spring meetings. The last time the league's brass got together like this back in March in Phoenix it was a reminder of just how white the NFL is, and the majority of the media who cover it.