Believe it or not, folks, the NFL season is much closer than you can possibly imagine. So close, in fact, that, if we're going to fit in every NFL team preview by the start of the season, we have to go this early. So there you have it.
Last year, we asked some of our favorite writers to opine why Their Favorite Team Was Better Than Yours. Ultimately, we found this constrictive, and it also might have killed James Frey. So this time, we've just asked them to just run free, talk about their team, their experience as a fan, their hopes, their dreams, their desires for oral sex. All our teams are now assigned; if you sent us an email and we didn't get back to you, we're sorry, and we accept your scorn. But today: The Chicago Bears.
Your author is Mike Bruno, a news editor for Entertainment Weekly's Web site and a former reporter for The Black Table. His words are after the jump.
——————————————-
Rex Grossman does not suck. It's unfortunate, really. I wish he did suck. Then Lovie Smith and the rest of the organization would have no choice but to replace him with someone who does not suck (or sucks less).
G/O Media may get a commission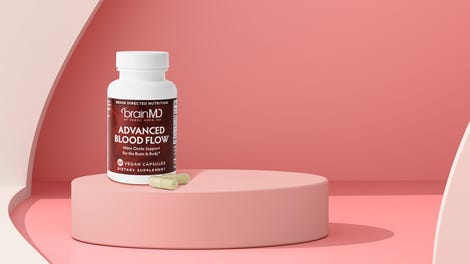 But sadly, Rex Grossman doesn't suck, per se. He's certainly capable of great sucktitude, as he proved during his late-season collapse last year, capped by a zero passer rating against the rival Green Bay Packers (one of the weakest teams in the league) and a subpar 73.2 postseason rating. But then there was the 339-yard, 2 TD, 104.3 rating day against Tampa, and the 289-yard, 4 TD, 148 rating game against Detroit. In short, Grossman clearly has the goods, but struggles just a wee bit with consistency. The analysts say it's mental. You don't have to get paid Michael Irvin's salary to figure that one out.
I really do wish it was just a matter of his sucking. Even if the Bears didn't have a better option at quarterback (and contrary to the growing chorus toward the end of last season, I'm not sure Brian Griese is a better option), if everyone would just recognize that Grossman simply sucks, they could readjust the whole game plan. Don't ever set up plays way downfield. Make sure he throws at least one outlet pass in the flat every series of downs, no matter how open he thinks Bernard Berrian may be deep in the end zone. Simply use battering ram runner Cedric Benson to soften up the line, and then have Grossman throw short, efficient hook passes to rookie tight end Greg Olsen (who along with Berrian's development gives plenty of reason to be excited about a passing game, especially if DB-turned-wideout Devin Hester learns to catch) and hope to put up enough points each game to top whatever measly point total the defense allows.
The Bears wouldn't score 35-40 points as often as they did last season, but they also wouldn't blow games like they did against Green Bay when Grossman went 2-12 for 33 yards with 3 INTs because, ya know, it was New Year's Eve, man! Conceding that Grossman just sucks and employing a simple, grind-em-out passing game would also keep the defense off the field more often, which in the games the Bears struggled in, was a major issue.
But it ain't gonna happen, because Grossman doesn't suck. We've seen him toss multiple 30-plus-yard TD bombs, and - especially for a Bears fan - not even a pair of single digit passer rating games can wipe that image from your head. Bears fans are so hungry for a real-deal, exciting, air-em-out quarterback, a mere hint of talent and they are blinded fromeven the most egregious displays of suckiness.
The Bears have always lived and died by their defense. The legendary 1985 team, for instance, may have had the most charismatic quarterback in Jim McMahon, but he was not the reason the Bears won the Super Bow. It was Mike Singletary, Richard Dent and Gary Fencik who made it possible. Hell, backup QB Steve Fuller stepped in and helped put up 80 points in wins against Atlanta and Dallas that year (as forever immortalized by his Super Bowl Shuffle line, "So bring on Atlanta! Bring on Dallas! This is for Mike and Papa Bear Halas!") After enduring dung heaps like Kordell Stewart, Rick Mirer, Cade McNown and Kyle Orton, then waiting three years just to see Grossman finally healthy enough to take snaps for a whole season, Grossman's early performances last year were enough to get fans Super Bowl Shufflin' all over again, despite a defense that while very good was nowhere near as dominant as the '85 squad.
Throw in a weak schedule in a weak division in the weaker conference, and you've got yourself a Super Bowl-bound team - albeit one that never had a chance in hell at winning the whole thing, no matter how badly you may have wanted to believe they could.
As we head into this season, in addition to having Grossman problems, there are also serious questions surrounding the defense, which will again have to be top-notch if the Bears have a shot at repeating as NFC champs. First, there's the one-year contract for newly re-signed and clearly disgruntled Lance Briggs and whether he will be as effective as he needs to be alongside the still-rather-studly Brian Urlacher. Also, will safety Mike Brown and defensive lineman Tommie Harris return to form coming off of season-ending injuries last year? Will a younger, less experienced replacement for perennial dumbshit Tank Johnson be able to help the defensive line put that Monsters of the Midway-type pressure on opposing quarterbacks.
If the defense does put it all together, it will again be quite awesome. Last season, the Bears gave up a stingy 15.9 points per game, third best in the NFL. But as injuries mounted and Grossman's suckosity increased, they gave up an average of 26.3 points per game in their last four games, though they managed to eke out wins in three of them anyway.
And perhaps that's the bottom line. With Grossman at the helm, the Bears only lost four times last season, including the Super Bowl. It's hard to give a player as inconsistent as Grossman too much credit for that success, but it's also unfair to completely ignore the fact that he started in all 13 regular season wins as well as a pair of postseason victories.
The Bears again have a weak schedule, weak division and play in the weaker conference (which seems to be a Chicago trend that also allowed the Eastern Conference Bulls to make a playoff run and gives the Cubs a realistic shot at taking the MLB-worst NL Central). Even with questions surrounding the defense and whether Benson can handle the RB load all by himself now that Thomas Jones is gone, no one would be too shocked if the Bears again beat New Orleans in an NFC Championship game to decide who gets to lose to San Diego or New England in the Super Bowl.
The football Gods love a good soap opera, and now that Peyton Manning finally won his ring, Grossman coming back and proving he's the real deal by taking the Bears to the promised land is definitely one of the better storylines this season. Then again, I'm just a deluded Bears fan who refuses to admit that Rex Grossman sucks.