NFL VP of officiating Dean Blandino, whose job it is to publicly eat shit every time the the referees blow a call (he eats a lot of shit), is leaving the league for that sweet TV life.

It's still not clear which network Blandino is going to or what exactly he'll be doing, but it's safe to assume he'll have a job similar to the one Mike Pereira has at Fox, where he pops up on the screen every now and then to tell you exactly how the refs just blew that replay review you saw.
So where will Blandino be working? CBS, which tried and spectacularly failed to turn former ref Mike Carey into their own Pereira, seems like a good bet. And how riled up about this should you be? According to the football people, very riled up:
G/O Media may get a commission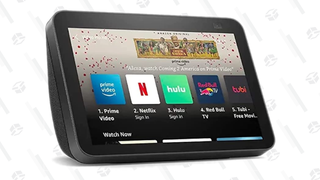 Alternately, just take a nap.
Update (10:49): Things have gotten very confusing: