Mortal and philosophical enemies Gary Bettman and Donald Fehr will sit down together today and announce a pioneering partnership between the NHL, NHLPA, and the You Can Play Project (YCP), the latter a non-profit group formed last year to promote LGBT tolerance in sports.
YCP seminars will hereafter be a part of the NHL's rookie symposium, and the group will provide confidential counseling on sexual orientation matters to teams and players wishing for such advice.
This will mark the first time a major professional sports league has formalized an alliance with a gay organization.
Philadelphia Flyers scout Patrick Burke founded YCP in honor of his brother Brendan, who in 2009 came out as a gay man. (Brendan was killed in a car accident in 2010.) He takes no credit for making this feel-good summit happen.
"One of the mottos of the NHL is 'Hockey is for everyone!'" Patrick Burke says, "and today is proof that they mean it. I didn't bring these guys together. This is [Bettman and Fehr] taking leadership on an important issue."
G/O Media may get a commission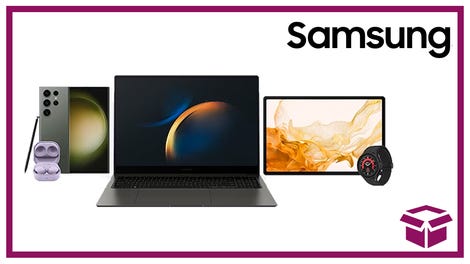 24 hour deals
Discover Samsung - Daily Deal
I asked Fehr if hockey observers would view this partnership with Bettman as a dogs-and-cats-sleeping-together moment. He giggled, saying that the issue overwhelmed whatever animus is left over from the lockout that turned the 2012-2013 season into a sprint.
"Collective bargaining can be, well, unpleasant, and leave scars," he said. "But when you can do something that is good and is the right thing to do, you do it, even if you're aggravated with the person you're doing it with. This is something the players support, and it just seemed like the right time to formalize our relationship. This was the right thing to do."