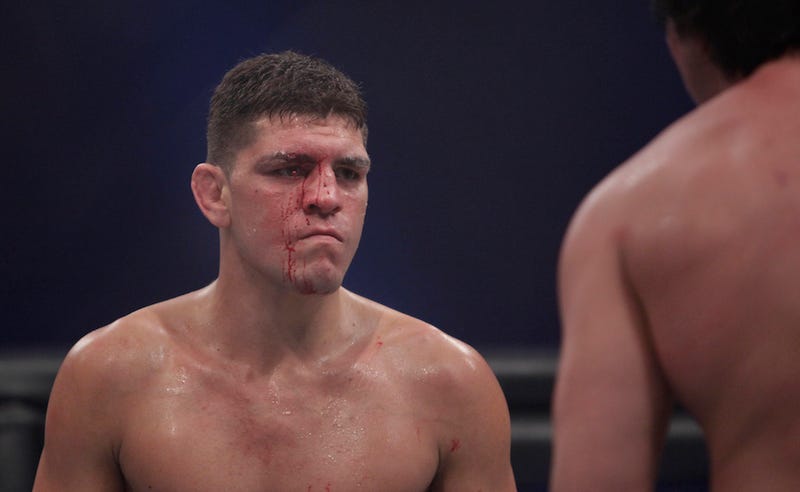 Nick Diaz was soundly beaten by Georges St-Pierre in UFC-158 Saturday night. When it was over, someone apparently gave him his hat and he just started talking.
It's tough to figure out what any of it actually means, but it sounds like he thinks he lost because his team members also have upcoming fights and therefore could not spar with him. And also, FYI, he doesn't pay his taxes.
"No, I can't be jumping teams," he said. "I just have to invest a little money, now that I have some money. You know what? I've never paid taxes in my life. I'm probably going to go to jail. … But no. No. No one want to hear that kind of talk or what is going on with me."

"I might as well as be a kid. I've had fight after fight after fight after fight. You don't know what that does to somebody that didn't graduate high school? You don't understand."
Diaz also added that he'd be retiring.
And he wants a rematch.
Even after convincing defeat, mercurial Nick Diaz steals spotlight with outrageous claims [Yahoo]