Braves outfielder Nick Markakis has built himself a solid, respectable baseball career—one better than 99 percent of guys who ever pick up the ol' ball and stick. A .290 career hitter with a wRC+ of 111 in 12-and-three-quarters seasons with Baltimore and now Atlanta, Markakis has never been especially spectacular—save a 2008 campaign when that wRC+ hit a career high of 138—but he's been reliable and durable, which is all you can hope for. Sure, most baseball fans would be hard-pressed to recall a signature Markakis Moment (a New York Times headline from this year reads, "'Boring' Is a Compliment for Braves' Reluctant Star"). But bad players don't stick around in the league this long, or rack up 2,200 career hits.
Heading into 2018, though, it was fair to write off the 34-year-old Markakis. His last two seasons were two of his worst ever, with his wRC+ dipping under 100 and his fWAR sinking below 1.3 for the first times besides an aberrant 2013, and an OPS that hung tediously in the mid-.700s. That made sense, considering that athletes in their 30s inevitably decline and don't magically show something different after a dozen years in the league.
But this season, Markakis has magically shown everybody something different after a dozen years in the league. He's hitting .325, tops in the NL, and slugging .507, both career bests. His wRC+ of 138 is top-10 in the National League, and his offensive runs above average (21.1) ranks just slightly lower. He's on a 10-game hit streak right now, so he's only gotten better in the late summer months, and the man hasn't even missed a game all year. Freddie Freeman is still the Braves' most valuable hitter—the franchise guy on an Atlanta squad that should finish above .500 for the first time since 2013. But if his current pace holds, then Markakis, the guy protecting Freeman in the order, will take home the NL batting crown after never making an All-Star team before last month. Not that he seemed very excited about that accomplishment:
"To play every day throughout your career — it's a 162-game season — four days off is definitely nice, especially if you go home and spend it with the family," Markakis told Sporting News. "It's a nice break from the game, but it is what it is. I'm just doing what I can to help my team win as many games as I can. If that comes with going to the All-Star Game, so be it."
Also drab about Markakis? His fashion choices. This is Markakis supposedly dressed up, and he looks like a dang Sacha Baron Cohen character:
G/O Media may get a commission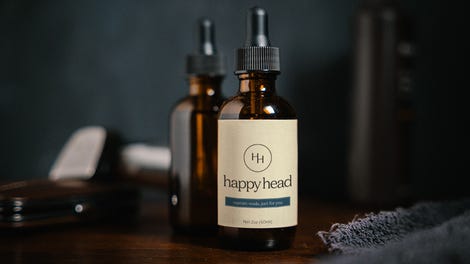 But more important than his personal lifestyle choice to look and act like a burlap sack off the field is the burst of slugging that's jolted the Braves into relevancy. So, what the hell happened to suddenly make Markakis a key player on a pennant contender? The Braves' general manager, Alex Anthopoulos, claims that the mechanics of Markakis's swing haven't changed, which mostly checks out. Markakis's average launch angle and exit velocity are up from 2017, but fairly similar to his measurements in 2016.
His BABIP, however, has unsurprisingly taken a modest jump up to .343, or 19 points better than a year ago and a much more immodest 43 points better than 2016. And when you couple that improvement with the fact that Markakis is striking out significantly less (11 percent of the time compared to 16.4 percent in 2017) while keeping his walks consistent, you get a solid recipe for a better batting average.
Aside from improved plate discipline and a little bit of luck, Markakis also appears to be fully recovered from a couple of injuries that slowed him down a few years back—wrist surgery in 2012 and neck surgery in late 2014. These two problems only combined to rob Iron Man Markakis of half a season, total, but in retrospect, they clearly dragged down his numbers.
Unfortunately, we pretty much know that this kind of resurgence can't last for long. Markakis's contract is up after this season, and even if he wins that batting title, or does something heroic in the playoffs, it'll probably be hard to find a team who wants to take an expensive chance on a 35-year-old coming off such an outlier year. Still, even if this 2018 is all there is to the Markakissance, it's worth finally giving him some love for his shock turnaround that could potentially make the difference between a division title and another bust of a year for the Braves. If Atlanta survives until the postseason, Markakis might be bummed about having to play extra baseball, but Braves fans certainly won't be.