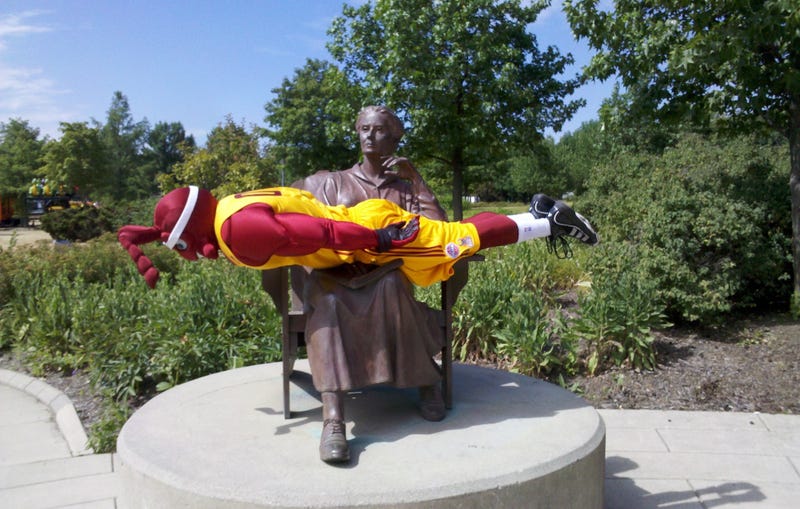 If you're unfamiliar with the entity known around these parts at Nightmare Ant (birth name: Mad Ant, mascot for the Fort Wayne D-League team), he's a big ant. And he's horrifying. And despite the NBA lockout, he will not rest.
He will plank, however. @TheRealMadAnt announced his triumphant emergence on Twitter with this photo of him planking Fort Wayne's statue to the Hamilton Sisters.
Now can we never mention planking again? Nightmare Ant will get you if you do.
•••••
Thank you for your continued support of Deadspin.