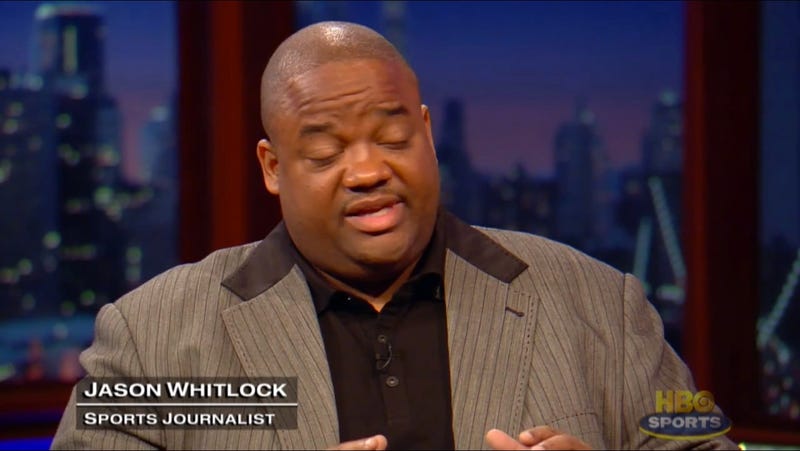 We blipped about the vile, unrelenting hack of Jason Whitlock's Twitter account earlier, but evidently our blip did not get anything done, because this just came into email inboxes here at HQ.
From: ballstate68@aol.com
Date: Tue, Oct 9, 2012 at 4:05 PM
Subject: I need a liberal in a limousine to bail my ass out!!!
To: barryp@deadspin.com, craggs@deadspin.com, emma@deadspin.com, koblin@deadspin.com

Why is Twitter allowed to be so horribly inefficient at reacting to fraud? My account has been hacked for three days. You can't call Twitter. Everything is handled via email. I can't get a response. My bosses at FOX have reached out to Twitter. Should it really take a week to figure out that my account has been hacked?
Can anybody toss Whitlock a link to someone at Twitter who can help him? Or will Twitter send him some mobile-friendly help? He needs it. Then, and only then, he can go back to asking the important questions.