Good news and bad news, white people. Good news is, for the first time ever, a non-African (ok, he is a New Zealander) won a 5K race over a field of Kenyan runners on Kenyan soil. No literally, it was a dirt track.
Bad news is, it took him seven years of balls-out training and living la vida Kenya to do it.
On May 4, Zane Robertson bested a bunch of very respectable, though unnamed, Kenyan runners in a 5,000-meter race conducted by Athletics Kenya in the town of Mumias. His time, 13:46, well off his best of 13:11, is one of the best recorded at that high altitude, and faster than the 13:51 that won the next heat that day.
Robertson scored some sweet bragging rights with this white-guy first, but the victory also provided a nice result to an experiment he's been conducting on himself for the last seven years.
G/O Media may get a commission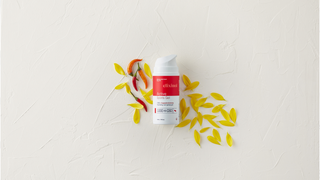 As high schoolers in Hamilton, New Zealand, Zane and his twin brother Jake, were really into running. And they were good, good enough to qualify two years in a row for the World Junior Cross Country Championship. In 2006, Jake befriended some Kenyan runners, so in 2007, the New Zealanders came to Kenya three months ahead of the World Cross Country meet, held that year in Mombasa, Kenya, to acclimatize and train. During that time, they came to the realization that if they truly wanted to maximize their potential as runners, they needed to stay in country and go native. They were seventeen.
While many a high school harrier has had this pipe dream, few are willing to forego friends, family, reliable running water and electricity, Xbox, bacon cheeseburgers, income (not necessarily in that order) and other comforts of the developed world that living in Iten, Kenya would require. Certainly not for more than a month. The Robertsons gave themselves ten years.
"It was the biggest risk of my life," Zane said in a Running Times article.
As one can imagine, there was a significant toughening up period. The local lads, who had been circumcised at age 13 without anesthesia, had a different definition of pain tolerance, thus the training was Darwinian, but the sucker punch for most Kenyan wannabes is the lifestyle — power cuts were frequent and random, and water was turned on maybe twice a week for an hour. Things like coming back to a cement block house with all the comforts and charm of a bus shelter after the second or third brutal workout of the day, walking several kilometers to collect water, and carrying it back to wash off the red dirt and sweat in a bucket — the luster fades.
It's a regimen that even Somali-born Brit Mo Farah can only stand for a month or two at a time.
"These guys coming out here for such a long time, trying to live an African life. I don't know how they manage it," said the Olympic double gold medalist.
Luckily, steeplechase world record holder Saif Saaeed Shaheen offered team Robertson a place to stay early on, and they gradually became part of the world's fastest agricultural community.
Within a year, the experiment started paying off — the brothers' performances improved. Within four years, they had posted some of New Zealand's top times at 5,000 and 10,000 meters (Jake), and 1500 and 5,000 meters (Zane), and received funding from their country's athletics federation.
Still, in his seven years as the homeboy most likely to freckle, Robertson had never won a race in his adopted country.
"To win here? It felt great. I have been here so long and feel like it is my home; the crowds have known me, so it was as though I was on my home ground," he said. "But I also felt that I was finally able to prove to the world that it doesn't matter the color of your skin. With good training anyone can win."
Zane and Jake will both run for New Zealand in the upcoming Commonwealth Games in Glasgow. They are the subject of a documentary by FloTrack and Thrive Sports called Driven, to premiere November 12, 2014.
In other news, they have taken up hip hop lingo and may or may not be working on some mad dance moves.