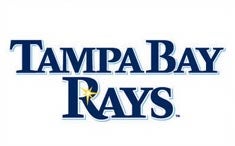 It is sad when an American institution dies, the rain, as some lady said once, washing the memories off the sidewalks of life. Or something.
Yes, the Devil Rays, as you know them, are gone. They are now the Tampa Ray Rays. Because the devil is evil.
Here are the new uniforms. We ask then, again, who will go down in history as the greatest Devil Ray of all time? Probably Carl Crawford, though we bet Wade Boggs will try to make some sort of claim.
Tampa Bay Devil Rays To Become Tampa Bay Rays [SportsWrap BeRecruited]
Rays Unis Leaked [DRays Bay]