Let's set aside the fact that the Nationals had the best record in baseball this year and the fact that the Cardinals had the worst record of any playoff team, because neither of those is the fundamental reason we ask this question: what the hell just happened? The Cardinals—the Pujols-less Cardinals, who started Pete Kozma AND Daniel Descalso—are somehow in the National League Championship Series. The Washington Nationals—the team so deep it stuck a couple of starting pitchers at triple-A this year and shut down one of its aces—are packing their bags and going home. We're still stunned.
The Nats led this game 3-0 after the first. They led it 6-0 after three, and 6-1 after four, and 6-3 after six, and 7-5 after eight. They had their dream bullpen to relieve struggling starter Gio Gonzalez, who gave up three runs in five innings: Craig Stammen and Sean Burnett would hold things down early, and Tyler Clippard and Drew Storen would slam the door—they're the bespectacled Rivera-Wetteland of our times. Meanwhile, the Cards needed six and two-thirds out of their pen, after Adam Wainwright got bounced early. Surely they couldn't keep the Nats at bay and the Cards within striking distance.
But none of that—the predictable—happened. Instead the Cardinals stayed close, whittling the Nats' strong lead into a fragile one run (then two runs), before Carlos Beltran, Yadier Molina, David Freese, Daniel Descalso, and Pete Kozma threw the lead into a woodchipper and then soaked the chips in kerosene and set them on fire in the ninth.
We've isolated the crowd audio here, so you can hear what everyone at Nationals Park heard. The Cardinals dugout made more noise than the 45,966 people—a record crowd!—filling the stands. MLB told TBS that it was the greatest comeback in a deciding game in postseason history, and we don't doubt that.
G/O Media may get a commission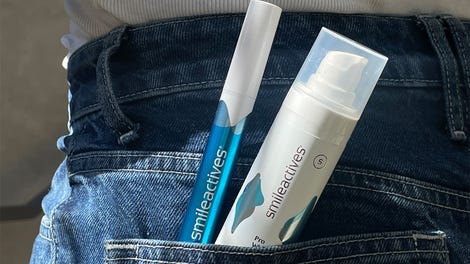 58% off
Whitening Powerhouse Pen & Gel Duo
What does this mean for the Nationals? They're young and improving. They'll be back. What does this mean for the Cardinals? Well, you know already. They are back.