Last year, the NFL and its functional youth football arm, USA Football, loudly touted the results of a study that showed its "Heads Up Football" program reduced concussions by more than 30 percent. It was good news for everybody, especially the NFL, which has a financial interest in reversing the precipitous drop in youth football participation since the dangers of brain trauma have become better known. It was also not true at all.
What the press releases did not state, and what the NFL and USA Football are indicating, somewhat unbelievably, that they did not realize, were that those findings were preliminary results, released five months before the full study that would completely contradict those figures. Not until now, more than a year since the publication of that full study, and only after being confronted by the New York Times, will they sheepishly retract those claims.
"U.S.A. Football erred in not conducting a more thorough review with Datalys to ensure that our data was up to date," Scott Hallenbeck, the executive director of U.S.A. Football, said in an email to The Times. "We regret that error." He added that the material would be removed from the organization's print and online materials, and that "our partners and constituents" would be notified of the errors.

Brian McCarthy, an N.F.L. spokesman, said that the league would also include updated information from now on.
Heads Up Football is a series of accreditation programs for coaches to teach better and safer practice drills and tackling techniques, much of which instruction took place online. (Our own Drew Magary is certified!)
G/O Media may get a commission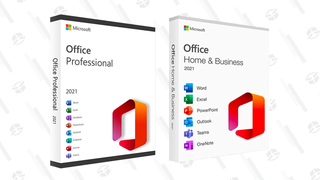 89% off
Microsoft Office Professional 2021 Lifetime License
In 2014, USA Football (which receives nearly all its funding from the NFL) commissioned a study by the Datalys Center for Sports Injury Research and Prevention. In February 2015, preliminary results from Datalys's research were released, showing that youth football programs who used Heads Up Football showed 34 percent fewer in-game concussions and 29 percent fewer practice concussions than programs that didn't use it.
The full study, published last July, didn't show that at all. Instead it found that the actual safety gains were made by Pop Warner Football, which has banned certain blocking and tackling drills and has reduced full-contact practice time, changes not endorsed or enacted by USA Football. (As always, football is safer the less you play it.) After taking Pop Warner leagues out of the equation, the study finds that youth football leagues utilizing Heads Up Football actually saw more concussions than those that did not—though the change was statistically insignificant.
Datalys took the blame for publicizing the positive preliminary results, but not informing USA Football of the full findings until one day after being interviewed by the Times.
Mr. Dompier, the president of Datalys, said in an interview: "We're the ones that put out the numbers. We're the ones that kind of blew it."

In an email, Mr. Kerr said that the company had released the early data because, "The results were so compelling, we felt morally obligated to make the youth football community aware of the results."
This is the sort of thing that happens across all research fields when studies are funded by clients who are clearly seeking a certain result. And it stretches disbelief that the NFL and USA Football did not see the full study when it was published. Either they didn't want to know anything beyond the positive preliminary press release, or they knew and didn't want to publicize.
The frustrating thing here is that we're all on the same side. All of us—NFL executives, youth football administrators, players, parents, fans—want football to be safer. (Our motivations may differ, but not the desired outcome.) But in the meantime, all we ask for is information, not propaganda, to let players and their families make educated decisions. This latest embarrassment is in keeping with decades of evidence that show you should never trust the people who run football to tell you the truth about it.