The Oscars are Sunday! Wednesday, to help you out with your pool, Tim Grierson made predictions in all the technical categories; yesterday, Drew Magary yelled a lot. Today, we both unveil our picks for the eight major categories: you know, the ones you actually care about. Let's get to it.
BEST ADAPTED SCREENPLAY
American Sniper, Jacob Hall
The Imitation Game, Graham Moore
Inherent Vice, Paul Thomas Anderson
The Theory of Everything, Anthony McCarten
Whiplash, Damien Chazelle
Grierson: Harvey Weinstein, the king of the shameless Oscar campaign, has been pushing hard for his company's The Imitation Game with ads that declare, "Honor the Man. Honor the Film." He means the movie's real-life subject, Alan Turing, but I'm betting the only man from this film the Academy ends up honoring is its screenwriter. In a category that includes four heavyweights also up for Best Picture, The Imitation Game will overcome American Sniper's momentum and Whiplash's dynamic mano a mano battle.
Leitch: For all the momentum American Sniper has, and for as unlikely a massive success as it has become, it's actually in a bit of danger of not winning any awards this year. It's probably not even the second-most likely to win in its other major categories (Picture and Actor), and it didn't even receive a nomination for Best Director. So the only real chance to reward it is this, and when you consider how difficult it was for screenwriter Jacob Hall to cobble together a narrative from Chris Kyle's notoriously shaky autobiography, it's particularly impressive. American Sniper is the pick.
G/O Media may get a commission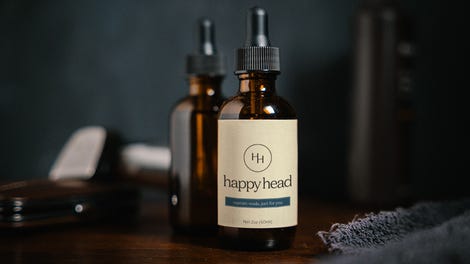 BEST ORIGINAL SCREENPLAY
Birdman, Alejandro G. Iñárritu, Nicolás Giacobone, Alexander Dinelaris, Jr. & Armando Bo
Boyhood, Richard Linklater
Foxcatcher, E. Max Frye and Dan Futterman
The Grand Budapest Hotel, Wes Anderson and Hugo Guinness
Nightcrawler, Dan Gilroy
Grierson: With all due respect to Nightcrawler and Foxcatcher, there are only three real contenders in this field. But I don't think Boyhood will end up with the win, in part because a certain percentage of people discount Linklater's achievement from a writing perspective. ("He made it up as he went along" seems to be their refrain.) Putting aside artistic merit for a second, Best Original Screenplay often goes to a film with a high degree of cleverness in its concept or dialogue: Django Unchained, Juno, Little Miss Sunshine, Midnight in Paris. You have to notice the writing, in other words. If Birdman wins here, I have a feeling it's going to be that movie's night, but my hunch is that The Grand Budapest Hotel, which jumps across eras and has a bevy of witty characters, will give Wes Anderson his first Academy Award.
Leitch: Grierson's right. If either Boyhood or Birdman wins this category, we probably know how the night's gonna go overall. I don't see Budapest sneaking in, though. For all the "made it up" nonsense, Boyhood's campaign has been smart to point out just how "written" the movie was. (All of it, at every step.) Patricia Arquette's final scene is just devastating, and it's as written as a Dead Sea Scroll. This might be foolish, but I think they'll cut out the noise and pick Boyhood.
BEST SUPPORTING ACTRESS
Patricia Arquette, Boyhood
Laura Dern, Wild
Keira Knightley, The Imitation Game
Emma Stone, Birdman
Meryl Streep, Into the Woods
Grierson: Not only has Patricia Arquette been the frontrunner from the start, no viable challenger or dark-horse candidate has ever emerged. Even those iffy on the film love her in it.
Leitch: My desperate high school crush, at last vindicated by the Oscars.
BEST SUPPORTING ACTOR
Robert Duvall, The Judge
Ethan Hawke, Boyhood
Edward Norton, Birdman
Mark Ruffalo, Foxcatcher
J.K. Simmons, Whiplash
Grierson: When J.K. Simmons wins on Sunday, that means there will now be two former Law & Order cast members with Oscars. (The other, of course, is Dianne Wiest, who picked up Best Supporting Actress trophies for Hannah and Her Sisters and Bullets Over Broadway.) Is now a good time to say that I've liked him in just about everything he's ever done, except for those Farmers Insurance ads?
Leitch: Because the two Supporting categories are such slam dunks this year, forgive me if I just post old '90s videos of the winners.
BEST ACTRESS
Marion Cotillard, Two Days, One Night
Felicity Jones, The Theory of Everything
Julianne Moore, Still Alice
Rosamund Pike, Gone Girl
Reese Witherspoon, Wild
Grierson: For most of Oscar season, I've flirted with the idea of going out on a limb and picking Reese Witherspoon. My logic: She's the bigger star, the Academy loves her, and Wild has done far better business than Still Alice. (And as for the counterargument that Witherspoon has already won an Oscar, recent return winners like Daniel Day-Lewis, Quentin Tarantino, and Meryl Streep have shot down that reasoning.) And now, with all that said, I'm just going to go ahead and predict Julianne Moore. This is her fifth Oscar nomination, she's one of the great actors of the last 20 years, her role lends itself to Academy accolades (she plays a woman suffering from early-onset Alzheimer's), and she's never won. No wonder she's considered a lead-pipe cinch.
Leitch: I like the movie a lot less than Grierson does, but I cannot deny how good Julianne Moore is in Still Alice. The film itself still feels like a waste of a great performance, but it's nonetheless a great performance.
BEST ACTOR
Steve Carell, Foxcatcher
Bradley Cooper, American Sniper
Benedict Cumberbatch, The Imitation Game
Michael Keaton, Birdman
Eddie Redmayne, The Theory of Everything
Grierson: You have two of the Oscars' most beloved traditions going head-to-head in this category. On one side, there's an actor playing a famous person who has a debilitating, life-threatening illness (Eddie Redmayne). On the other, there's an older, long-respected actor who's given what's perceived to be a career-capping comeback performance (Michael Keaton). If Redmayne was Keaton's age—as ace Oscar predictor Mark Harris points out, Keaton would be the second-oldest Best Actor winner ever—I think he'd be a sure thing. But Redmayne is still young, and voters may well decide he'll have other chances at the statuette. And considering that Birdman is a major Best Picture contender, I find it hard to believe that the Academy won't want to award the man at the center of it. I'm going with Michael Keaton, by a hair.
Leitch: I agree with all of Grierson's logic here, and to be honest, I think all five of these performances are pretty great. (I'd argue Cooper is as much a reason for American Sniper's success as Eastwood.) But unless it's a Birdman sweep, I'm going with the guy who plays the famous real-life scientist with the illness and pick Eddie Redmayne. Though it remains a shame the film focuses on the actual least interesting aspects of Stephen Hawking's life.
BEST DIRECTOR
Wes Anderson, The Grand Budapest Hotel
Alejandro G. Iñárritu, Birdman
Richard Linklater, Boyhood
Bennett Miller, Foxcatcher
Morten Tyldum, The Imitation Game
Grierson: The last two years, there's been a split between Picture and Director. (In 2013, Argo won the top prize, although director Ben Affleck wasn't nominated. In 2014, 12 Years a Slave took Picture, while Best Director went to Gravity.) Could the same thing happen again in 2015? It's a real possibility. With Wes Anderson positioned as the not-very-likely dark horse contender, Best Director really comes down to Linklater and González Iñárritu. If you think of this category as Best Orchestrator of a Difficult-to-Pull-Off Concept, both men have a good case: Boyhood is "that movie that took 12 years to make," and Birdman is "that movie that looks like it's all one shot." Forget what you think of those two movies: Which one sounds like it was harder to pull off? With Birdman's momentum building, it's hard to pick against Alejandro González Iñárritu.
Leitch: I'm a traditionalist in this category, and it tends to drive me a little batty when they split Best Picture and Best Director. That they have done this for the last two years is the reason I keep losing these pools to Grierson. But I must stick to who I am. The film I believe will win Best Picture will also win Best Director—they wouldn't dare do this to me again—so Richard Linklater it is.
BEST PICTURE
American Sniper
Birdman
Boyhood
The Grand Budapest Hotel
The Imitation Game
Selma
The Theory of Everything
Whiplash
Grierson: Three minutes before writing this, I was still torn between Birdman and Boyhood. It's important to remember that, unlike other categories, Best Picture uses a preferential voting system, which means that Academy members don't just pick their favorite: They have to rank their choices, which are then tabulated. (Glenn Whipp of the Los Angeles Times just wrote a terrific overview of how it all works.) In such a system, being a beloved film is helpful—but so is not being the movie that's so divisive that your detractors will put it super-low on their ballot.
Thus, Birdman will appeal to those who respond to the movie's "We're all just decent people trying to put on a show!" salute to creative types, which includes a large majority of Academy voters. But the film's in-your-face style could turn off a lot of members, too. By comparison, Boyhood is a more likely consensus pick: Even those who don't see what the big deal is about this modest, wise film don't hate it. Yes, Birdman has won three of the most important awards along the way to the Academy Awards—the Producers Guild award, the Directors Guild award and the SAG Ensemble prize—and if Best Picture was going strictly by first-place votes, it might win the Oscar, too. But in the preferential-voting era that coincided with the expansion of the Best Picture field, I see Boyhood as the winner.
Leitch: I like Birdman, but if it wins, it's going to look awfully embarrassing in 20 years. No one will ever be embarrassed by Boyhood.
---
Grierson & Leitch is a regular column about the movies. Follow us on Twitter, @griersonleitch.
The Concourse is Deadspin's home for culture/food/whatever coverage. Follow us on Twitter.