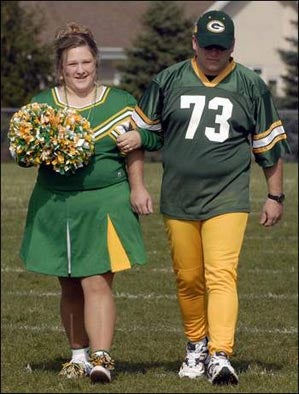 Honestly, there just aren't many sports fans like Packers fans. Their devotion extends to sacred bonds of marriage.
A couple of weeks ago, two Packers fans had a total Packers themed wedding in Fond du Lac, Wisc. They seem to be having an awfully fun time and, all told, we've seen dramatically worse bridesmaid dresses.
We also respect the groom. That guy's got a total gunslinger mentality.
GB Packer Themed Wedding Photos [Fond Du Lac Reporter]