Bill Parcells and Robert Kraft do not make mistakes. But but... Pete Carroll! Quincy Carter! No. Shut up. Not mistakes. Never mistakes. Just slightly raised cobblestones on the path to greatness.
Which makes it all the more startling that both Kraft and Tuna acknowledged, in an interview with USA Today, that they wish they had acted differently all those years ago.
It was early 1997. Parcells had just finished his fourth year in charge of the the Patriots in unpleasant fashion: The Packers spanked them in Super Bowl XXXI. He flew home from that game on a flight separate from his team's, demanded final say over the team's roster, and quit when he was told he couldn't have it. Then he joined the Jets, which is as good a sign as any that one really wants to prove something dumb to someone else. Parcells lasted three years in charge before temporarily retiring again, remaining as general manager but yielding the head-coaching gig to Bill Belichick (for one unpleasant day) and Al Groh (for one unpleasant year).
The Patriots, meanwhile, were stuck with three years of head coach Pete Carroll (late of the Jets) and a Parcells-free draft room, which produced fine results along the lines of first-round picks Chris Canty (the defensive back), Robert Edwards, Andy Katzenmoyer, and Tebucky Jones. They made the playoffs twice and went 1-2. Things could—nay, should—have been different.

Hence the weepy remembrances:
"I regret leaving New England. Had we done things differently ... " Parcells recently told USA TODAY Sports. "I had a good young team there. I hated to leave that team, because I knew what we could do.

"I was absolutely too headstrong. And he might have been a little headstrong, too. I think both Kraft and myself, retrospectively, would have done things a little differently." ...

"At a Super Bowl, Bill was standing there as I approached, and he just said to me, 'If I had to do it all over again. I would have done things differently.' And I said, 'So would I,'" Kraft told USA TODAY Sports.

"It would have been pretty special," Kraft said. "We were just coming at it from different times. And so much in life is timing. But in the end, we have a great relationship today. I have great respect for him. He did a great deal for our franchise. And I will forever be grateful for that." ...

"Look, I was a new owner," Kraft said. "I had a lot of debt. I had stardust in my eyes. I had a Hall of Fame coach. I was green and new. And I don't think Bill had ever dealt with someone like myself. He had a contract that said he'd coach year to year. And that didn't make me feel secure.
G/O Media may get a commission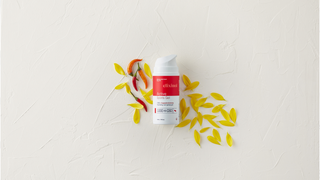 Aw. It's getting a little dusty in here. Misty water-colored memories, and all that. Anyway, anyone know what happened to the Patriots after they fired Pete Carroll? They draft anyone good in 2000?