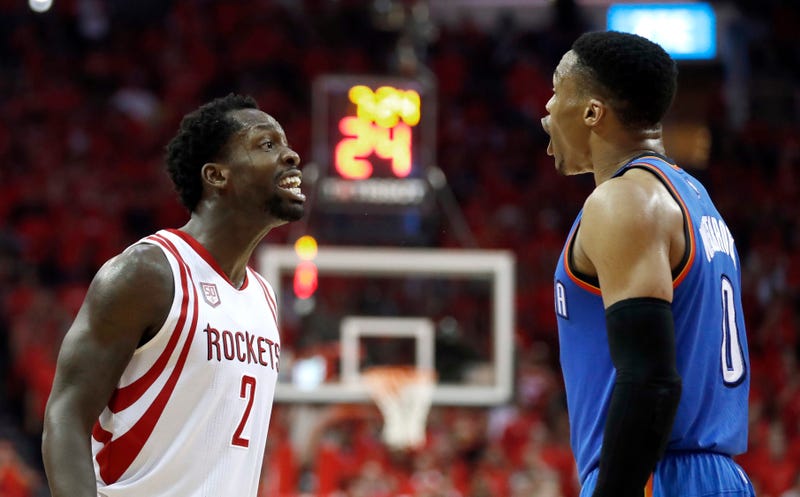 Patrick Beverley is a highly flammable substance, and last night Russell Westbrook, down by three and going out in a blaze of glory, lit him up. Maybe for old times' sake. They then had a funny spat that produced some historically good Russ Faces.
After that miserable fourth quarter lurched to its end and the Rockets closed out the series, Beverley explained what words the two had exchanged, and landed one last jab.
That left Westbrook wondering if Beverley was delusional.
This was a fitting and furious end to this latest installment of one of the NBA's most amusing beeves. There was plenty of jawing in this series, and plenty of subtler digs as well. One highlight was Westbrook busting out a "too small" gesture after hitting a shot over Beverley in the post during Game 4—
—and Beverley returning the favor at one point during Game 5.

As for which player got off the choicest verbal burn, Westbrook is the clear winner: