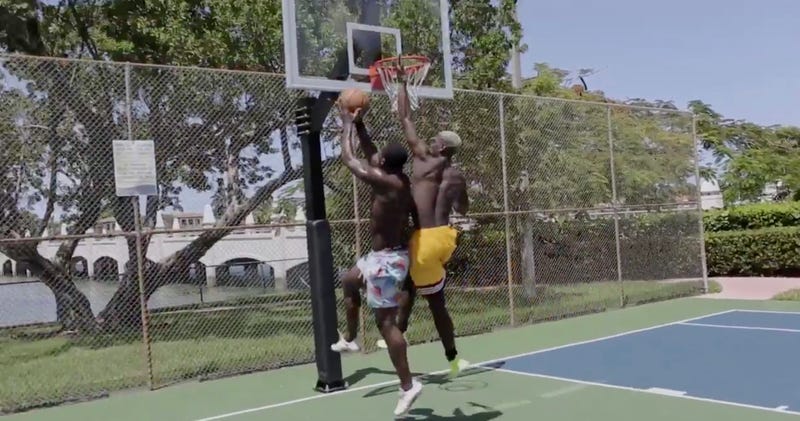 Paul Pogba is reportedly the subject of a massive bidding war this week, one which will end with Manchester United most likely paying a fee in the neighborhood of Guyana's GDP for his services. Or maybe he'll stay at Juventus. Who knows. The European press makes HoopsHype look like the goddamn Paris Review.

Point is, Pogba isn't letting the pressure get to him, and he's hanging out in what looks like Miami with Romelu Lukaku, shooting hoops. Lukaku has a better handle, but Pogba's monstrous block is the play of the game.
A fine way to unwind after disappointing ends to the Euros, you ask me.