Every morning, the fine folks at Sports Radio Interviews sift through the a.m. drive-time chatter to bring you the best interviews with coaches, players, and personalities across the sports landscape. Today: But a GM job? Now that's a different story.
Phil Jackson joined ESPN Chicago with Waddle and Silvy to discuss how he would coach Steve Nash, Kobe Bryant and Dwight Howard in Los Angeles, Mike Brown's biggest challenge with the Lakers this season, Shaq claiming that Dwight Howard was the third-best center in the NBA, the Bulls without Derrick Rose, Rose becoming a championship player, LeBron James being more comfortable in the NBA after winning a title, LeBron having the potential to be better than Michael Jordan and being a head coach again in the NBA.
What would it be like for you to coach Steve Nash, Kobe Bryant and Dwight Howard on the same team? This seems to be an interesting mix, doesn't it?
"Yeah it does and I think you left off the oil that's gonna kinda make everything work. That is Pau Gasol. He is a guy that can kinda make it easier for Howard to be a player inside. As Pau can move around in the post and move up to the high post and he can be an outside defender that can help out in a variety of screen-roll activities that maybe Howard might get himself in foul trouble having to defend all the time. So they'll be able to do a lot of things with a more mobile and quicker Pau Gasol. This is a team that you have to find an offense that is gonna work and include everybody because Kobe dominates the ball and Steve Nash dominates the ball and then you've got players that need to get the ball in good spots to work for their offense. That's Gasol, obviously, in a couple spots, low and high post. Howard really is a low-post player; he needs that ball in the post. From what I understand they've gone to some form of a Princeton offense, which is a system similar to the triangle. So they can kinda get them into an automatic response, so they don't have to call plays or get realigned and they can just kinda get their flow game back again. I think Nash is going to be really good at it. I think he'll be good in the offensive transition and then looking for those lobs or screen rolls in transition that he can help out either Pau or Howard in getting to the basket. Then he's a savvy player. Big effort is gonna be their defense, obviously they are an older team and that is usually where things fall apart as your defense starts to get limited."
What is Mike Brown's biggest challenge with Lakers this season?
"It's finding a role that each player can move towards and be comfortable in. I think that's how you want to feel. You want Steve to have the ability to have the ball with confidence that he is doing the right thing and feeling like he can run the team. And getting the ball to Kobe in critical situations is important because that's what his best role is, standing out in the moments of crisis or the moments that are critical, and the inclusion that you have to have to make Howard feel a part of it. So all those guys have to find a little role. As I mentioned, Pau Gasol can fit any of those roles, so he doesn't have any trouble fitting that role and he's not identified with just scoring, so he'll be all right, whatever they try to run. I think that is gonna be the key. The other thing is this is an older team. Outside of Howard, who is the youngster on this team, who just had back surgery this past season, all these players are in their mid- to upper-30s and they gotta watch the wear and tear that goes on because the end result is what counts, it's not the first 100 yards of the season, so to speak."
Shaq tried to stir it up again. He's had a feud with Dwight Howard. He said Dwight Howard is the third-best center in the NBA behind Brook Lopez and Andrew Bynum. Do you agree with that?
"Brook and Andrew are guys who have good touches. They're good scoring players and they have good offensive game. With Shaq, there is a lot to what he says. Dwight is a guy that has that amazing athletic ability but the overall game - rebounding, defending, blocking shots, running the court - this is a guy that runs with the wolves, so to speak. He can get up and down that court as quick as any of the guards and forwards because of his athletic ability. Both Brook Lopez and Andrew Bynum are more plodders as players. They have trouble in their transition game in both directions. There's a big difference in play of those guys. Dwight's learning the post-game and I think he has improved over the last couple years with his left hand. It looks like he's shooting the ball a lot better. He used to be a guy that you felt like you had to keep out of the lane. If you could do that, he was going to be limited in his scoring. Now he's developing some of the offensive game."
G/O Media may get a commission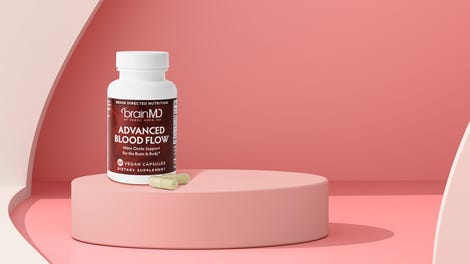 What do you think of the Chicago Bulls, especially without Derrick Rose?
"What a loss that will be and it will take a while for that. It is such a critical injury for a player, especially for one who had such great ability to stop and start and change directions. But there is a period of time that everyone has got to give him. A year is sometimes the outer limits of that injury before someone recovers and a year would put them in the month of May. Hopefully he can speed that up and get back in the middle of the season and contribute to the Bulls' effort. The team is gonna be fine. They are gonna struggle a bit to score. They are gonna have some of the other problems that go along with missing that player that can be a breakdown or critical scoring guard. They did very well in the season playing without him. The backup guys I thought held their own. Lucas performed off the bench pretty well. They got a lot of distance out of the guys that filled in for Derrick. It's gonna be a struggle. It won't be as easy. If they can get all that group together by the playoffs, they'll perform well."
What advice would you give Derrick Rose to become a championship player?
"He had tremendous disappointment in his college career when they lost that game to Kansas in the NCAA Finals. They had the game and they found a way to lose it or Kansas found a way to overcome them and throw it into overtime. Other than that, he has always had great performances as a player. One of the things that I think Derrick will learn is he will learn to be more of a vocal leader. You see him do his leading mostly by his athletic prowess and his spirit that he plays the game with, his undaunting spirit. As he grows older, I think he will become more of a vocal leader. I think that is an important aspect for a guy who wants to lead his team into the NBA championship level and that is where they are headed now."
Will life be easier for LeBron now that he won a championship?
"It's more difficult, it becomes more difficult, with each one you win. There is never really an easier path. You know the direction, you know what it takes, you know the length of the season and how to pace yourselves. Last year, they had kind of a malaise. The last third of the season or so, they came back strong in the playoffs and found their way. They had a lot of support from their older veterans that were on this team. Miller and Battier gave them the kind of support they needed when they had injuries and problems. So they supported their team with veterans. The addition of Lewis and Allen can only help the Heat. Their big thing is gonna be their inside game. Can they exist solely on their screen and roll penetration with LeBron or Dwyane Wade and not have that interior game that Bosh can give them at times, but is not a reliable source?"
Does LeBron have the potential to be better than Michael Jordan?
"He's got all the physical attributes. I think we all question the prepping that went into LeBron. His defense was shaky when he was a younger player and finding his way through that direction. He is a player that can play four positions. Except for perhaps the center spot, which he hasn't given a shot at yet, he can play those other four positions quite well. This is unique; Michael could play three and was very good at all three of those, but as a power player that LeBron can become, I think he has an opportunity to explore and advance some of the status that he has already gained. Winning six championships is an elusive thing out there and they haven't won two yet. But he's kinda got the smell of it and even the Olympic experience this summer, he was the granted leader of that team and was the critical player when they needed something to happen in the final games. I think he's there, I think he's at that position. He's got good things ahead of him and a lot of it depends upon if he's gonna be healthy for the remainder of his career."
You wouldn't rule him out on being the best player of all time when he's done?
"I have a hard time judging that best player, but I do think that Michael had more moves in the post and he had more of a, perhaps, shooting touch with his back to the basket and all these kind of things that were part of his game. LeBron has this train out of control when he gets the ball in transition that he can go coast to coast without anyone getting in his way and if they do, he's going to over run them. And he's got the power with the body and he's developed a left hand that's extremely good. There's a lot of things that you are seeing in the development of this player that leads towards that, but the ideal and the whole reason behind this is what kind of championships are you gonna get from a player like this? Can he match what Michael has done?"
Are you still open to head coaching again like you said in the HBO Real Sports piece?
"I don't think I used the head coach part of it in that when I was asked that question, but there's a chance to build a culture and put a team together and figure out how to mesh players, coaches and you'll get the scouting group together that can do the job. I think that's something that intrigues me and would be the only type of job that I would consider. I think I am by the physical aspect of getting up and down that court with those players in a scrimmage and being a coach on the floor. Those things I love and appreciate, but I think physically right now is beyond."
This post, written by Steven Cuce, appears courtesy of Sports Radio Interviews. For the complete highlights of the interview, as well as audio, click here.
More from Sports Radio Interviews
• The Cowboys really needed that bye week.
• Bobby Valentine took his firing like a big boy.
• Remember: the Magic are not "rebuilding."