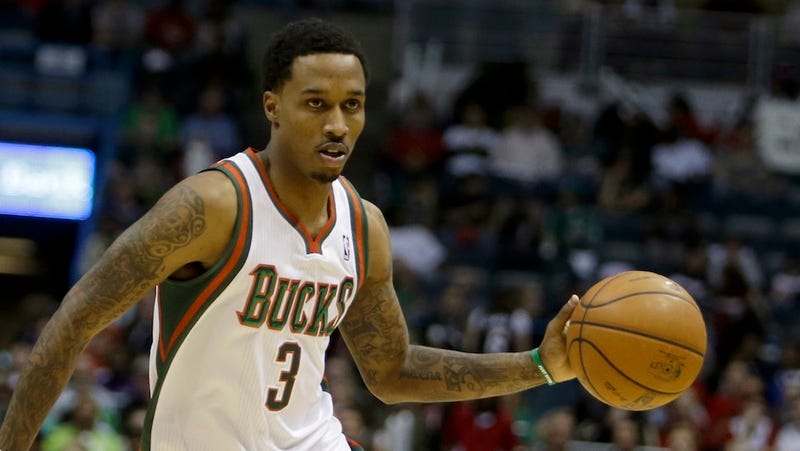 Woj's latest scoop is a pretty big one: Brandon Jennings is headed to Detroit in a sign-and-trade that will send Brandon Knight, Khris Middleton, and Slava Kravstov to the Bucks. Jennings and the Pistons are reportedly finalizing a three-year, $24 million deal.
Brandon Jennings isn't exactly the cure for what ails the Pistons, but he at least makes them more interesting. A team that put a truly depressing product on the floor last season now gets to roll into this season with newcomers Jennings and Josh Smith teaming up with two big men with plenty upside in Andre Drummond and Greg Monroe, thus creating a young core of genuinely talented players. It's a core that can't shoot, of course, but a compelling one nonetheless. And don't forget about Coach 'Sheed!
The Pistons aren't about to make a deep playoff run, but they should at least provide us with some alley-oops, a steady dose of monster dunks, and maybe even a 50-point game somewhere along the line. Jennings and Smith may not be perfect players, but at least they aren't Ben Gordon and Charlie Villanueva.
[Yahoo]