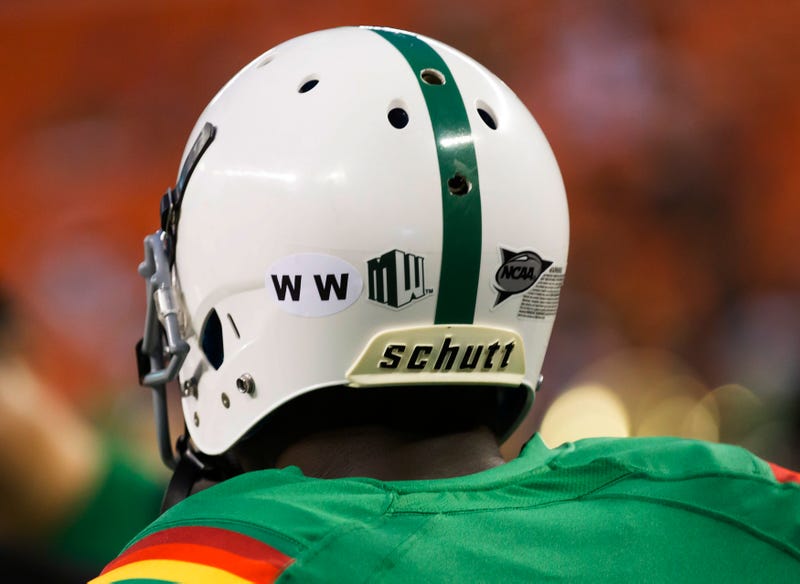 Hawai'i running back Willis Wilson was found dead off of a beach in O'ahu Saturday after being reported as missing earlier in the day.
According to officials, Wilson was with a group of people wading in shallow water at approximately 4:30 a.m. on Saturday. The group called for help after realizing Wilson was no longer with them. His body was found a few hours later. A wave reportedly caught Wilson and drowned him.
Teammates honored Wilson's memory by wearing stickers with his initials on their helmets for Hawai'i's game against Army.
Wilson was 21.
Photo: Eugene Tanner/AP