According to numerous reports, TCU senior defensive end Mike Tuaua and redshirt freshman wide receiver Andre Petties-Wilson were arrested on felony robbery and bodily injury charges for allegedly beating up fellow students outside of a party, and then stealing their case of Keystone Light.
The arrest warrant for Tuaua (you can read it here) says the alleged incident occurred at 11:30 p.m. on Friday, Sept. 4, and began when a beer can hit one of three guys who were walking down the street with the case of Keystone Light in hand. They turned to find three men standing in a front yard, and asked why they had thrown the beer. Here's one of the alleged victims' description of what happened next:
A black male suspect, wearing a TCU backpack (the type of which is issued to TCU athletes), hit REDACTED with a closed first to his left temple. REDACTED felt pain and backed away quickly and bent over. REDACTED ran, in fear he was going to be assaulted. When REDACTED looked up, he observed the three suspects kicking and punching REDACTED. REDACTED described REDACTED as "laying on the ground in the fetal position" while the suspects where (sic) hitting and kicking him.

REDACTED stated that the suspects stopped assaulting REDACTED and one suspect said, "Get the beer." REDACTED stated the, "Asian-pacific male with big hair" picked up the case of beer which belonged to REDACTED and all three suspects ran south through an alley.
The geniuses who allegedly committed assault and Grand Theft: Shitty Beer (note: not a real crime) weren't too hard to track down. From the arrest warrant:
At the scene of the offense, FWPD officers observed several items that are believed to have be (sic) left behind by the suspects, to include; one bottle of Bombay Sapphire gin, one bottle of Heineken beer, and a pair of red and black sunglasses. CSSU officers processed the scene. Also found was a black Apple iPhone cell phone that rang while officers were at the scene. The name that appeared on the caller ID was "Mike Tuaua".
G/O Media may get a commission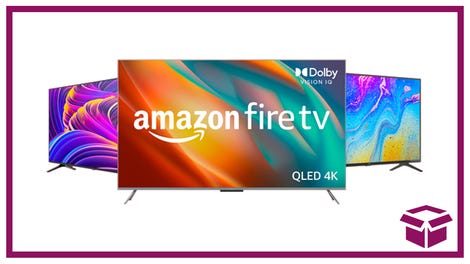 Ooh. stunning.
New Amazon Fire TVs
One of the students was treated on the scene, while another was transported to the hospital with injuries of "facial contusion, forearm contusion, left shoulder pain, arthralgia (joint inflammation)."
TCU confirmed that Tuaua was suspended for violating team rules.
Photo via AP
---
E-mail: kevin.draper@deadspin.com | PGP key + fingerprint | DM: @kevinmdraper