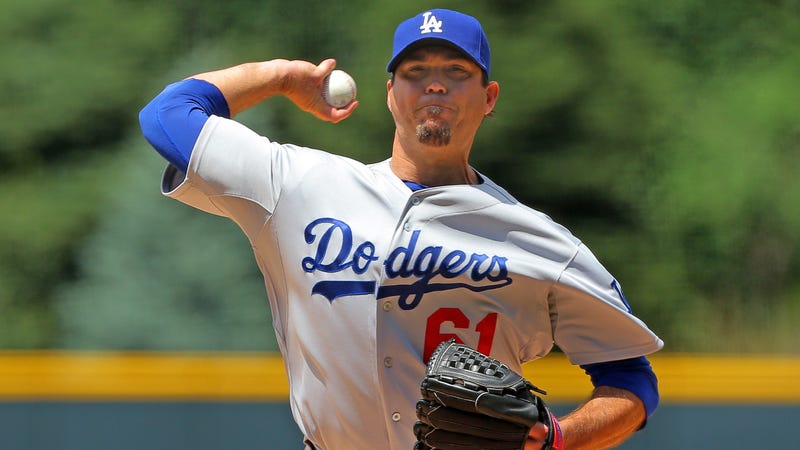 Former World Series MVP Josh Beckett was reportedly arrested in Texas after he jumped on stage and flattened the lead singer of a country band at an open-mic night performance, according to TMZ:
Cops were called to the scene and Beckett was arrested for public intoxication — the officer said he determined Beckett was "a danger to himself and others."

According to the police report, obtained by TMZ Sports, Beckett admitted to stage diving and said he hit his leg on the speaker during the incident.

The worst part ... the singer of the band told cops he suffered serious injuries to his arm, neck and shoulder from the incident ... including a torn rotator cuff and dislocated shoulder.
I need to clarify something, here: "stage diving" is not when you run very fast and jump onto the stage. There is not a name for that specific activity, but it is very dumb and very dangerous, and makes for one spectacularly great image:
Do not dive onto the stage, drunken buttheads of America.