Yesterday the Sacramento Kings made a bad trade. For the privilege of giving away two marginally useful players and thus opening up an additional $13 million in salary cap space, they had to trade to the 76ers last season's first-round draft pick, a top-ten protected 2018 first-round draft pick, and the right to swap two other first-round draft picks. It already isn't working.
After last night's trade, the Kings had somewhere in the neighborhood of $26 million in cap space. If they signed a star, or two near-stars, into that space, the trade might've been worth it. But most of the top players were already off the board, and the only ones left had no interest in playing for the dysfunctional Kings. The word was that they were pursuing Rajon Rondo, Monta Ellis, and Wes Matthews with that money.
Which, fine. They aren't going to win in the West—they probably won't even make the playoffs—with a top five of Darren Collison/Monta Ellis/Wes Matthews/Rudy Gay/DeMarcus Cousins, but they've got to start somewhere. It's probably not worth trading away their future to do so, but fine.
The first shoe to drop was Monta Ellis. He signed a four-year, $44 million deal with the Indiana Pacers. So the Kings got outbid for Ellis, right? Wrong.
G/O Media may get a commission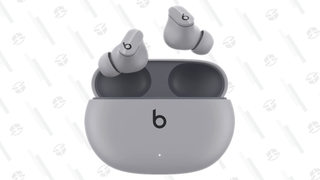 That's the price they pay for having an owner who floats the stupidest possible offensive strategies, firing their good coach, running their interim coach out of town, hiring a coach who thinks trading DeMarcus Cousins is a good idea, and having a mess of a front office. They already struggle to attract free agents because California is a high-tax state and few players want to live in Sacramento, but usually players take the more lucrative offer. But not when that team is the Kings, apparently.
Okay, regroup. Matthews and Rondo still out there. Concentrate on Matthews first, make him a nice offer.
That seems a little steep, but okay. What's the next step? Wait, an increased offer?
Damn. DAMN. That might be more money than Wes Matthews was going to make before he ruptured his Achilles tendon. Which, a word about Achilles tears. They're terrible. They're just about the worst possible injury. Dominique Wilkins is literally the only player to return to his old form after an Achilles tear. Sixteen million dollars annually is more than a healthy Wes Matthews was going to get, and the Kings offered it to a Wes Matthews who is almost certainly going to be worse. But hey, they had to overpay. At least they got him with that offer.
As friend of the program Myles Brown tweeted, at this point Wes Matthews's Achilles is basically made up of hopes and dreams, and he turned down the Godfather offer. We don't know yet what the Mavericks are paying him because his deal won't be finalized until after the Mavericks finish their pursuits of DeAndre Jordan and LaMarcus Aldridge. That's right, he turned down the Kings despite not having a concrete offer from the Mavericks.
And then there was one: Rajon Rondo. The same guy who played so poorly last season that it isn't clear he's even a starting-quality NBA point guard anymore. He is reportedly looking for a one-year deal (probably in the $5–$8 million range) just to prove to the rest of the league he still has it, after which he'll sign a long-term deal. Meaning, if the Kings use a substantial amount of their $26 million in cap room to sign Rondo, they have done something horribly, horribly wrong. Besides, they already have Darren Collison, a perfectly adequate point guard, on their roster.
At this point, the best remaining unsigned free agents who would realistically consider the Kings—no LeBron, no Marc Gasol–are players like Tobias Harris, Lou Williams, and Kosta Koufos. And if Ellis, Matthews, and Rondo weren't going to make much of a dent in the West, I can assure you that scraping the bottom of the barrel to find people to pay isn't going to succeed either.

In principle, making a trade that benefits the present at the expense of the future wasn't the worst idea. DeMarcus Cousins is notoriously fickle, and it is unclear how much more losing he can stomach before demanding a trade. The Kings are moving into a new arena in 2016, and would like to christen their sparkly new building with some wins. I personally think they should have been more patient, but reasonable people can have different opinions here.
The problem was the Kings went about benefitting the present ass-backwards. Let Tom Ziller explain:
Why now? The Sixers weren't exactly champing at the bit to use their cap space. Go recruit the free agent targets first, then swing the trade to officially open up space. Agents are smart; even if us louts on the internet can't grok how you have the space to offer Matthews $65 million over four years, you can explain your rock-solid Hinkie Surprise to the agents. Nope, the Kings just went ahead with the trade and now are trying to poach the free agents. The cart isn't just before the horse here: the cart has lapped the horse. The horse might be in Vlade Divac's stables back in Belgrade. The horse may not even exist.
If the deal with the 76ers was time-limited, if it were the Kings' only chance to free up cap room, than maybe it was worth it. But the deal wasn't time-limited! It obviously wasn't! The 76ers didn't trade anybody today, and they didn't sign anybody today. They still have gobs of cap space and a hoard of second round picks. They were there to dump players to yesterday, they were there today, and they will be there tomorrow. But Sacramento panicked, and made a deal they could have made at any time.
The Kings mortgaged their future to pursue three second-tier players, and two of them turned down additional money for the freedom of getting to play as far away from Sacramento as possible.
---
E-mail or gchat the author: kevin.draper@deadspin.com | PGP key + fingerprint | Photo via AP